Why You Should Use Security Cameras During Construction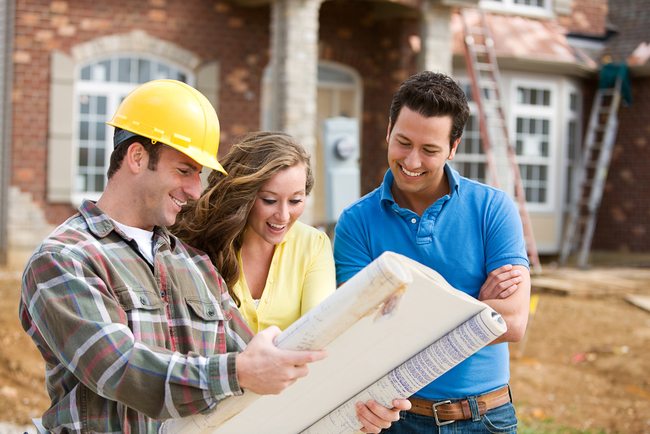 It's only natural to feel like your safety is compromised while your home is being gutted for renovations. Ironically, the construction your home is undergoing might even enhance its security, like the addition of a carport that conceals high-end vehicles or a guest house that doubles as a storage unit for valuables. But the process of making these changes can cause inherent safety risks. Your walls are being torn down and your property is being swarmed with strangers each day. That's why adding security cameras during construction, or re-positioning your current ones to monitor the work area, can be very helpful. Here are 7 reasons you should use surveillance cameras during construction.
Finding safety issues
Reviewing the surveillance footage from the construction area can help you identify safety weak points caused by the work. If there is a massive hole in the wall facing the street, that can be an enticing entryway for potential burglars. Ask workers to cover this hole up at the end of each day, and arm that area with extra motion sensor alarms and lights.
Monitoring entryways
While you might instruct the crew to lock up your home each day when they leave, it's easy for them to forget. Looking at your camera footage can help you ensure the crew is locking up the property thoroughly at the end of each day. This is especially important if you're staying somewhere else during construction, since you won't be there in person to check the property.
Discovering workflow issues
While you probably aren't a contractor, you can probably identify major workflow issues by reviewing surveillance. If there is a manner or order in which the crew is working that is clearly slowing down the process, you can bring that to your contractor's attention. Construction work has a tendency to go on for much longer than anticipated, but you do have the power to supervise it and find holes in the workflow.
Familiarizing yourself with the crew
You should get to know the names and faces of the crew who will be working on your personal home for weeks or months on end. You may want to review your footage periodically to make sure you don't see any unfamiliar faces on the property. It's easy for a burglar to sneak onto a construction site, pretending to be one of the crew-members.
Tracking work hours
If the construction company has promised you their crew will be working daily from 8am to 5pm, yet what was meant to take two weeks has dragged into six weeks, you may want to check the surveillance footage. You might find that the crew isn't showing up until 10am every day or that they're leaving early.
Reviewing injuries and accidents
Hopefully both you and your contractor have insurance, but even then, when accidents happen on a work site it can be a nightmare deciding who is responsible for what. Having security cameras will help you review the incidents that led up to any accident and give a clear report to insurance companies.
Lost or stolen items
Ideally, you have thoroughly vetted the construction company you chose. They should have good reviews, and many of them. You should also ensure that they vet their employees and have a well-curated crew. But even then, theft can occur on a job site. Surveillance cameras will help you determine how it happened and who is responsible. They can eliminate a legal battle with the construction company as you try to be compensated.
Doing work on your home will make it vulnerable for a while, so it's an important time to increase security efforts through more alarms, lights, and—of course—surveillance cameras.