Why Hackers Love When You Holiday Shop Online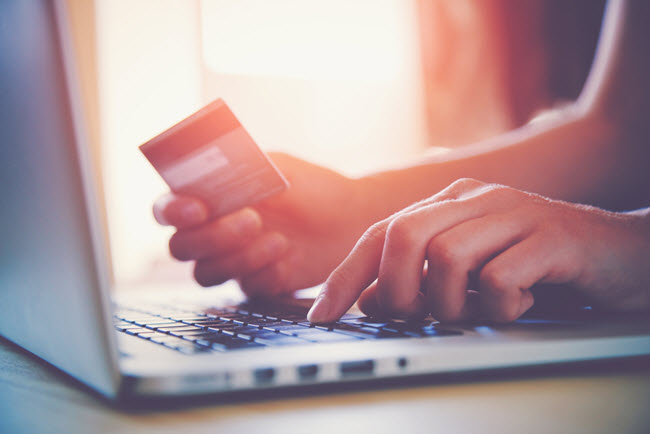 Many of the largest online retailers have technology and insurance set up to help them address the potential damage that could be caused by hackers. That is both reassuring and alarming, because it shows that cyber thieves could be strong enough to hack into what most consumers believe to be secure online stores.
More online retailers extend their holidays sales from simply Cyber Monday to Cyber Tuesday or even Cyber Week, because less and less people are taking advantage of these flash sales. Many online retailers are finding that less consumers are shopping than they expect, perhaps due to their fear of increased hacking activity on that day. But the holiday shopping season is still very much in full swing and your guard should still be up, even though Cyber Monday is over.
Here are a few of the tricks pulled by cyber hackers, and how you can keep them from ruining your holidays.
Fake Banners
If you ever see a banner on the side of a web page promoting a deal that seems too good to be true, it likely is. Hackers often create these banners and spam online retailer pages with them, making consumers believe the banner is affiliated with the trusted store. In reality, clicking on the banner may automatically download malware that begins stealing your credit card information, online passwords, and more. If you're really intrigued by the deal, call the retailer and confirm that they are offering it.
Flashing Coupons
Here is another type of promotion you may see flashing on the side of a webpage: the "sign up here for daily deals" advertisement. These typically open up a small box that prompts consumers to type in their email address and zip code, with the promise of delivering daily coupons for certain types of products and brands.
Sometimes, however, all a hacker needs is your email address and zip code to obtain a slew of other information that puts your credit card information, online passwords, and more data at risk. If the promotional sign-up is not on a verified page belonging to a major retailer, do not fill it out—a hacker may have created it.
Social Media Warnings
Some thieves scan your social media profiles with software that alerts them to keywords and phrases, hoping to determine whether or not you're worth robbing. These types of thieves commit real-life burglaries, but they use the Internet to choose their targets. If you recently purchased a motorcycle cover and new riding pants, a cyber stalker could easily determine that you have an expensive motorcycle on your property, ripe for the stealing. Keep in mind that sometimes, online stores share your purchase history on your Facebook profile. If you're checking out of a store online and are prompted to "Share your activity with friends!" deny the request. Try to keep your shopping habits as private as possible.
HTTPS Security
You may have noticed a small, green image of a lock sitting in front of web addresses in your browser. This symbol indicates that reputable security companies have vetted the website, and determined that it has high-quality software fighting off hackers. You should gladly shop on those sites and only those sites because hackers have the Internet, too. Cyber thieves can see which sites boast that type of security, and which do not. They will make the sites that aren't backed by high security their top priority for hacking.
Online vs. Brick and Mortar
Shopping online is immeasurably easier than going to the physical brick and mortar locations. But perhaps there's some value in lugging yourself to each store; your impatience with the process would probably encourage you to cut off your spending early. Online, we're constantly prompted to "buy this accessory to match the dress you just bought" and visiting another store is as easy as typing in a URL. This causes some people to make purchases they do not even remember making over the holidays!
Cyber thieves depend on your forgetfulness; they know that around this time of year, you may simply scan your credit card statement rather than study it closely. If you see a few purchases from stores you like, you probably say, "I think I made that purchase" and move on. In reality, a cyber hacker may have used your credit card without your knowledge.
Cyber hacking shouldn't stop you from taking advantage of the convenience of online shopping. It should, however, be something you're aware of in order to make smarter choices when you hit that "Buy" button this holiday season.