Which Camera(s) to Buy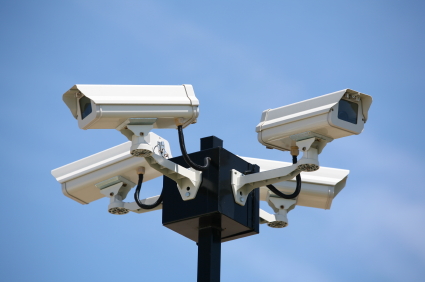 If you have made the decision to add cameras to your home or are contemplating making that move to increase your home's security, below I will outline some of your choices when it comes to the actual camera equipment itself.  The choices are literally endless when it comes to high, low and mid-range options in camera equipment to add security to your home. When I made this decision to add cameras to my home ten years ago, the X10 camera brand was the best deal I found in the marketplace, and the brand still seems to be holding strong a decade later.
X10 is currently offering a basic camera system for $79.99 on their website. This is for a pretty decent entry level camera security system and it really does include basically all you require to install a good starter security and surveillance system in your home. They say the package can be installed in 10 minutes, but I'd plan on more like a couple hours just to be realistic time wise so you don't get frustrated or try to rush it.  With the starter X10 package, you get two small daylight/low light cameras. The cameras are good for entry level consumers and are able to be installed indoors or out. After you mount the cameras, you plug the X10's video receiver into your television or computer with the included RCA cables and you should be ready to go. The camera will send a wireless video signal to the X10 video receiver that can be shown on your TV up to 100 feet away. But if doors, floors and walls are involved, I'd recommend not installing the camera more than 50 feet from the video receiver just to be safe and make sure there is never any signal loss at a crucial time when you need the camera most.
Because the X10 is still basically the same camera I bought 10 years ago, it does not have infrared or night vision capabilities. However if installed indoors or on a door, porch or garage exterior that already has it's own lighting provisions, either motion sensitive or otherwise, the X10 cameras can be a good solution. If you hear a knock at the door, all you do is turn your TV to the channel you have the video receiver set to and you can see who is there before risking life and limb to blindly answer the door without knowing who might be waiting there.
If you want to go bigger, there are countless other cameras available with higher resolution than the X10 models and of course night vision capabilities if you need that. Sony, Swann, Lorex, Logitech and a wide variety of other companies have cameras sold individually for as low as $19.99. Complete infrared camera systems with computer recording software can be purchased for $99 to 999, depending on what features you want and how much you want to spend.