Using Your Home Automated System to Manage Dog Walkers, Landscapers, and more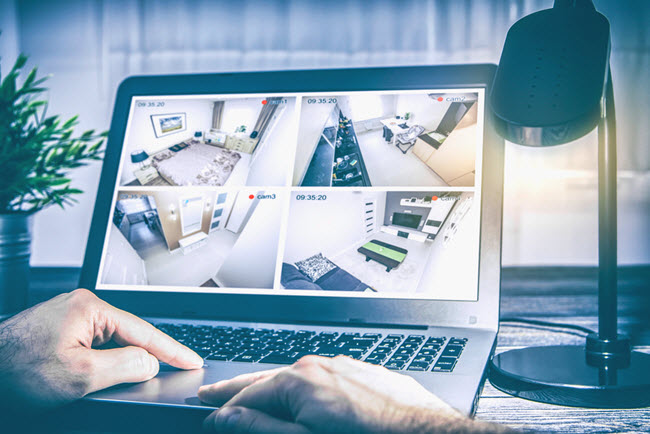 When you lead a very busy life complete with kids, pets, a career, and a social life, sometimes you need some extra helping hands to make it all work. Luckily, there are people you can hire (or ask nicely) to fill in the gaps when you can't manage it all. However, you may not necessarily want them all to have keys to your home, but you do need to provide them access. Here are ways you can use your home automated system to manage dog walkers, landscapers, and more.
Schedule locks
If your dog sitter is set to stop by each day at 3 pm while you're at work, you need to find some way to let her in. Leaving a spare key under a doormat makes your home vulnerable, and you may not want to make her her own copy. Using your automated system, you can schedule the front door to unlock for her arrival time. Hopefully, she'll lock up when she leaves but in case she forgets, you can also schedule doors to re-lock after the dog walker's departure.
Confirm identities 
Any time you allow people into your home when you're away, you put your property at risk. You probably interview and vet assistants, housekeepers, and the like personally. But you can't be sure they won't take it upon themselves to send a substitute when they can't make it. Check into your live surveillance when a professional is meant to be in your home, just to confirm it's the person you hired.
Supervise methods
Though you've given everyone you hire specific instructions as to how you'd like things done, you can't always be certain that they do things your way. But when they veer from your methods, it could put the quality—and safety—of their work at risk. Review some of your surveillance to confirm that anyone you hire does things the way you've asked them to.
Lock off private areas 
Just because you give an assistant or babysitter access to some of your house doesn't mean you must give them access to all of it. You can schedule doors to more private areas to lock when you know someone will be in the home. Your master bedroom and office, for example, may be two places a babysitter doesn't need to enter.
Give guidance through surveillance
Sometimes you can use your surveillance cameras to give guidance to those you've hired. If an assistant calls with a question about a certain appliance, and you aren't sure to which one she's referring, you can check in on the live feed of your camera and walk her through the process.
Check on appliances
Whether it's a babysitter, housekeeper, or assistant, it's easy for someone you've hired to become distracted and leave an appliance on. If you have smart appliances, then you can check in on some of the more dangerous ones, like electric kettles, and confirm they're shut off when your home is vacant.
Activate and deactivate alarms
You want your alarms to sound for intruders, but you don't want to go through a fiasco every time someone you're expecting shows up. You can schedule your alarms to activate and deactivate at certain times, giving your dog walker clear entry to your home, and making sure it's still armed after she leaves.
Even when you allow non-family members or friends into your home, you don't need to give up total control. Your home automated system can help you manage the people you hire, and supervise their work.