Using Home Automation to Help Your Child in School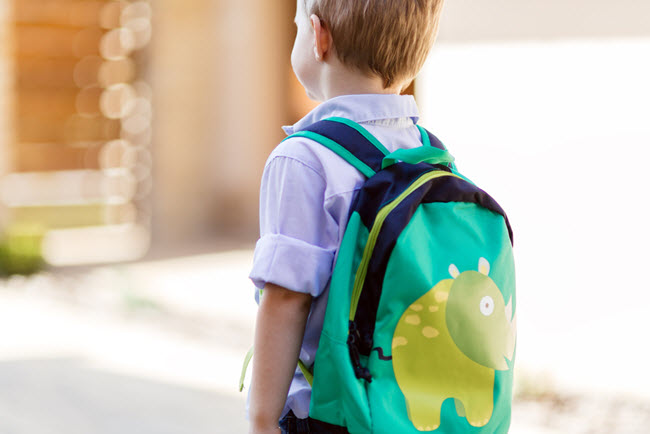 The end of the school year is quickly approaching, but your children still have some time to improve their grades and show their teachers the performance they're capable of. You may not have thought about your home automated system as something that could help enhance your child's academic performance, but it can.
Here are ways to use your smart home system to help your child do better in school.
Shut down gaming areas.
Using smart outlets, you can remotely shut off the power in the gaming room. If your child tries to sneak in there for a game of Mario Cart while you're away, he won't even be able to power up his gaming system.
Peacefully wake your child.
Waking up properly is a big part of having energy throughout the day, so help your child with a smooth and easy wake-up. Use your smart lights to gradually turn on the lights in the morning, mimicking the sunrise. This has been shown to help the brain have an easier time waking up, and is better for your child than sudden and loud alarms. That being said, you can also use your smart system to schedule soothing music to wake him.
Use surveillance to check on homework time.
If your child is old enough to stay home alone, or if you simply don't sit in the room with him while he does homework, you need some way to confirm he's doing his homework when he says he is. Using your smart system, you can check the live surveillance from your phone and make sure your child is hard at work.
Receive notifications when children get home.
If your children get home from school when you're still at work, you need a way to make sure they come home promptly after school, rather than waste time at the mall with friends – especially if they're struggling with school or grades. Use your smart system to set up door alarms and send you notifications when your child gets home. If you haven't been notified of his return home by a certain hour, you can call him to check in.
Control televisions/gaming systems remotely.
If you leave your child home alone, you might feel helpless over how they spend their time. Fortunately, your smart system can ensure he doesn't watch TV when he says he's doing homework. You can receive notifications when the television goes on, and even turn it off from your smart phone. These controls aren't about punishing your child, but helping make them more accountable for their actions and behavior.
Enhance reading lights.
Use smart lights to set the perfect ambiance for reading and focus. Lights too bright will make your child feel wired, while lights too low will make him tired. But your smart dimmer can achieve the perfect homework lighting.
Play focus-enhancing music.
You can use your smart system to play focus-enhancing music through the speakers around your home. Try playing a little classical or jazz music for your child while he learns algebra. Play period pieces when he's studying history. Art projects and creative work can benefit from more modern tunes.
Open the door for the tutor.
If your child is expecting a tutor while you're away, you want to make sure that tutor is able to get inside, but you don't want anyone else going in your home (like strangers, or your child's friends when he should be studying). Use a smart doorbell and lock system to check who is at the door when the doorbell rings, let the tutor in, and don't let anybody else in. This way, your child can avoid going to the door entirely.
Prepare energizing snacks.
Your child needs some fuel to stay focused. Fortunately, with a smart home system, you can pre-heat the oven from your smart phone so it's ready for those protein bars you whipped up earlier.
Obviously, these tips are meant to help get the most out of your children. There's no smart home feature that turns on his will to learn or puts the pencil in his hand, but in the right environment and with your unwavering support, your child will be more likely to succeed.