Security At Little-To-No Cost! The Best of DIY Home Security Methods!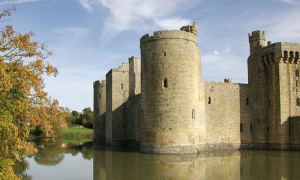 It's a proven fact that burglary rates rise as the economy starts to go down, so it's no wonder more and more people are listing safety as their top priority. However, the reality is that many people cannot afford to buy a home security system. But don't fret because HomeSecuritySystems.net is here to help!
The DIY Alternatives
There are other alternatives to security systems that still offer a sufficient amount of protection for your home. The following articles provide detailed information on some things you can do to better secure your home at little-to-no cost. Of course a standard home security system is the best option but DIY methods also offer a sufficient amount of deterrence on its own. So get reading to see which option is best for you! Every home deserves protection!