Redundant Monitoring and Why It's Important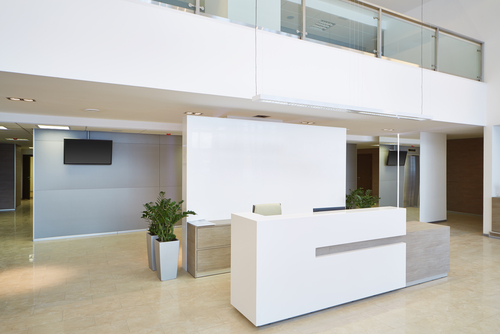 Redundancy, sometimes referred to as geo-redundacy under certain providers, is a safeguard that adds an additional layer of protection to home security systems when every second might count. Most alarm companies have only one system for monitoring, but companies such as Protection 1 and LifeShield are starting to understand that natural disasters, power failures, weak signals and the occasional human error are not just something seen in movies. Protection 1 and LifeShield realize that back-up servers are an additional selling point to prospective customers who are looking for 24/7 protection no matter what situation might occur.
Redundant monitoring refers to the number of methods used for monitoring alarm signals until the call is answered by a monitoring representative. Some companies such as Vivint use a two-level monitoring process while others such as LifeShield and Protection 1 might use three or more levels of back-up. This means that there are three systems always on patrol for maximum security to protect your home or business. Severe weather, such as earthquakes and hurricanes are classic examples of why redundant monitoring is a key component to any security system.
There is also a plethora of ways that alarm companies can satisfy redundant monitoring. One way is to have the cellular signal sent to multiple monitoring stations such as how LifeShield and Protection 1 do it. This is effective, for example, if there is a "Snowmageddon" and the employees at a monitoring station in Denver, Colorado cannot come to work to monitor their customers' security systems. It is by all means essential that the two monitoring centers be located in two different geographic locations when severe weather or natural disasters occur. Moving back to the aforementioned example, if there was redundant monitoring for this company, they would have a back-up and that monitoring station would also receive the alarm signal and be able to dispatch the appropriate personnel to the person's home. This is important because if the company didn't have redundant monitoring the alarm signal would have never been received by the monitoring station and no one would have contacted emergency personnel.
Another way companies protect using redundancy monitoring is to have multiple servers that receive incoming alarm signals. Protection 1 is a great example of this type of monitoring. Protection 1 has a primary server for when an alarm initially goes off. Then, as a second back-up option, activated alarms automatically go through Protection 1's state-of-the art backup equipment. Then as a third back-up option, Protection 1 has a disaster recovery center that would be there if the main monitoring station was not up and running. This means that there is triple protection for your home or business.
Home security providers also use redundancy by issuing more than one type of signal to transmit the alarm. LifeShield offers this option with its security packages. By using multiple signals, LifeShield ensures that a signal is sent out instantly in case of an alarm. This can be done in a number of ways such as having the redundant signal be connected to a phone line, Broadband, or the homeowner's cell phone. For example, if the initial alarm signal is usually monitored and sent via a phone line and is cut or otherwise inoperable, redundant monitoring can still transmit the alarm signal wirelessly as a second option. This option of having two or more layers of connectivity can generally give you an absolute peace of mind in knowing that you are always protected by one or more monitoring centers, no matter what, and that even if a burglar eliminates one form of communication that another option is instantly available as a back-up.
Having more than one form of communication to the outside monitoring station increases the reliability of your system sending a signal to the monitoring station. Too many times alarm systems are installed with phone lines, with the control panel right next to the door, which makes it easier for some smart burglars to get in before a signal is sent. However, LifeShield has a base which is a separate piece of equipment, and it is located in a different room in your house. Even if the control panel is smashed by a burglar, the base (which is in a different room) can instantly send a signal out to the monitoring station independently of other equipment. These different LifeShield devices that are part of your system also have 100 dB alarms in them which will sound instantly once an intruder enters the house. This means that even if some part of the system is compromised the system will still work. This will result in LifeShield's central monitoring station receiving the alarm signal within a few seconds and then alerting emergency personnel immediately.