Protecting Your Empty Home During Winter Travel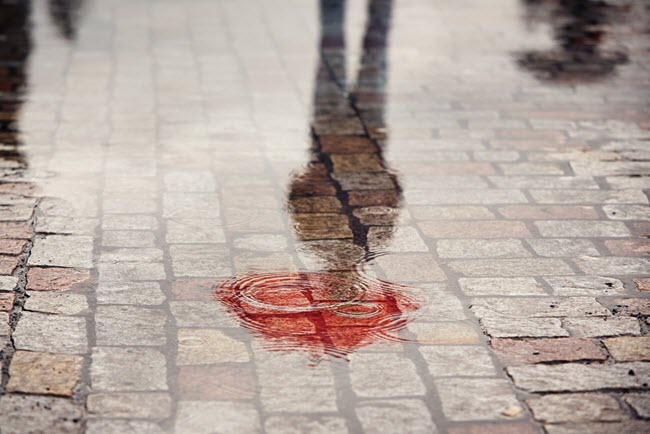 If you like to fly south for the winter, or even just leave your muddy, sludgy snow town for a prettier winter wonderland, you might leave your home unattended for a week or two. Burglars know that not only do people leave their homes vacant during this time of year, but they also leave them vacant and filled with valuable goods and presents.
If you're planning any trip in the coming weeks, here are ways to protect your vacant home during your winter travels.
Schedule outdoor lights.
Keep in mind that the sun sets very early during the winter, leaving your property covered in darkness for several more hours than the rest of the year. Burglars love this time of year because they can operate well under the cover of darkness. Adjust the schedule of your automatic lights so that your property is illuminated as soon as the sun begins to set and throughout the night.
Check your smoke and carbon monoxide detectors.
If you plan on running your thermostat, furnace or other appliances to moderate the temperature in your home while you're away, it's imperative that you check your smoke and carbon monoxide detectors. These should be in working order. Furthermore, set up smart phone notifications through your home automated system, so you're aware the moment an alarm goes off in your home. Remember, neighbors and onlookers may ignore your alarms, so it's up to you to check your live surveillance and see if you need to call the fire department.
Protect your surveillance cameras from snow.
Your surveillance cameras won't do you much good if they're covered in snow. Make sure your outdoor cameras are protected from the snow or ask a neighbor to check on them every other day and brush off any snow buildup.
Consider vacant property insurance.
Some insurance companies offer vacant property insurance. This is worth looking into if you travel often and cannot afford or find a regular house sitter. On the topic of insurance, if you recently received any expensive holiday gifts, make sure to get these insured before you travel.
Tuck away presents.
Make sure to tuck away all presents, wrapped and unwrapped. Burglars know that homes are often filled with new, valuable gifts around the winter holidays. A shiny gold ribbon or wrapping paper can entice a burglar.
Pay someone to shovel your driveway.
A driveway covered with snow is a sign of an empty home. Pay one of your neighbors' children to shovel your driveway each day so it looks like somebody is home. If any other areas are regularly covered with snow—like walkways or your porch—ask someone to shovel these, too.
Bolt up your garage door.
When given the time, burglars will go to great lengths to open your garage and steal your vehicle. If they can tell that your home is vacant, then they know they have the time to pry open your carport. Bolt your garage door shut when you travel.
Make sure your neighbors know you're leaving.
Make sure your neighbors know you're leaving so they can be on the look out for suspicious activity. It's important that, if they see someone in your property, they know that's cause for concern and either call you or the police.
Politely request no gift drop-offs.
This is a time of year when friends, family and neighbors drop surprise presents off on your porch. While this is very nice, piles of packages tell burglars that you haven't been home for a while. Privately message friends, family and colleagues to notify them you'll be away for a given time and that they shouldn't drop anything at your property. Leaving a note on your front door with this message will tell burglars you aren't home, so you don't want to do that.
If your aim in getting away for the winter is to relax and take a break from your responsibilities, you don't want to be worrying about your vacant home. Take these steps so you can enjoy your winter holiday.