Preparing Your Home for a New Nanny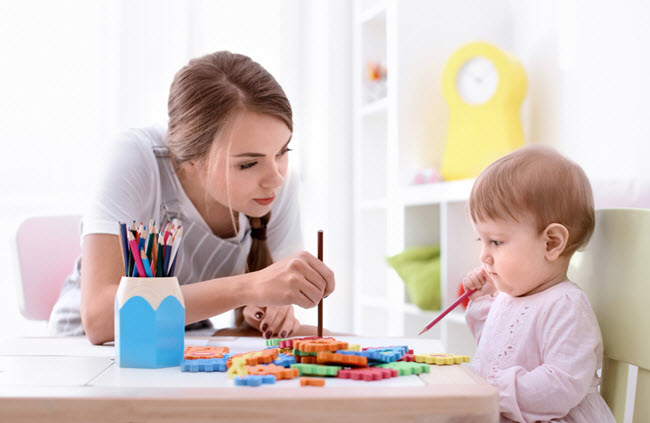 So you're expecting a new nanny. You've interviewed dozens, called referrals, run background checks, and found one you feel really confident about. That's a feat, in and of itself. Now you need to make sure your nanny has everything she needs to do a great job, and that you've arranged your home and other details in a way that leaves you feeling comfortable. Here is how to prepare your nanny for her new job, and how to prepare your home for the nanny.
Provide her with a list of phone numbers
Your nanny should have a list of all pertinent numbers. This should include every way to reach you, from your cell to your office phone, a close friend or family member's phone number who can answer questions when you cannot be reached, the pediatrician's phone number, and the school's phone number.
Write down instructions for appliances
Make sure your nanny knows how to use important appliances like the thermostat, TV, washing machine, dishwasher, and any other machine she may need on a daily basis. You can walk her through these, but it will also help to type up instructions and tape them to their respective appliances.
Provide her with essential passwords and codes
Think of all passwords and door codes your nanny may need. If your building has a door code, she'll need that. If your car opens with a code rather than a key, she'll need that as well. She might need a password to the tablet on which your child does his homework.
Walk her through childproofing
Show your nanny how to use all of the childproofing items in the house. These may include stair gates, bathtub rails, and parental controls on the television.
Go over medical details
These include your child's allergies and medical conditions. If he has asthma, make sure the nanny knows where the inhaler is, and how to use it. Show her where you keep the first aid kit, EpiPen, and other emergency items. And make sure she knows your child's blood type, and where the nearest urgent care is.
Go over your kid's tricks
You know your child's tricks by now, but your nanny may not. Whether it's sneaking candy before meals or pretending a TV show is child-friendly when it isn't, you're familiar with his antics. Just make sure to prepare your nanny for these.
Label or point out daily items
Show your nanny where she can find the items she'll need on a regular basis, like cereal, utensils, towels, shampoo, laundry detergent, and diapers. You may want to put labels on these cabinets, for when your nanny is still finding her way around.
Lock up confidential areas
You will have a stranger in your house now, so think about the areas you'd like to keep concealed and locked up. You may want to put away personal documents like insurance documents, wills, and investment portfolios.
Prepare the car
If you plan on having your nanny driving your car, it's important that you add her to your insurance plan. Also make sure she knows how to use your particular model—where the lights are, how to adjust the seat, how to put in a car seat, and anything else she may need to know to get around safely and comfortably.
Let neighbors/doormen know about her
Make sure neighbors, family, doormen, and anyone else who frequents your home knows about the nanny. You don't want them to be taken by surprise, mistake the nanny for an intruder, and call the police.
A nanny can provide a lot of relief for busy parents, but she's really just thrown into a home and schedule about which she knows very little. So make sure your home is ready for your nanny, and vice versa.