Parenting 101: 7 Reasons to Get Your Child a GPS Watch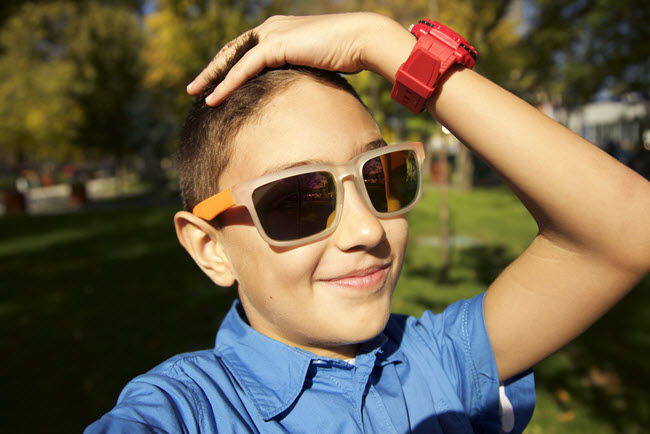 Using GPS trackers to keep an eye on one's children is a controversial subject for parents. Does it invade their privacy? Does it make you a bad parent? Does it make you a better parent? Is relying on other tech options, like smartphones or apps, not good enough?
New technology is always a little scary. It may encroach on our old ways, but similar to the Internet and smartphone technology, gadgets that seem to drive us apart may actually help us stay more connected. GPS watches are a prime example. They can especially mean a world of difference when it comes to keeping your children safe.
Not sure they're for you? Check out these GPS pros and decide for yourself!
1. Set safety zones.
A GPS watch can give your child a greater sense of freedom, while still allowing you to keep an eye on them. Most watches allow you to set safety zones. Within the GPS, you can set parameters for your child to play and wander in. If he/she leaves those parameters, the watch will immediately send a notification to your smartphone.
If you've specifically told your babysitter not to take your child out of your neighborhood, but you have a hunch they do it anyway, setting the parameters on your child's watch will also help you monitor whether or not your babysitter listens to you.
2. Never lose it.
GPS watches can make and receive phone calls, just like a smartphone. So why not get your child a smartphone? Because kids are prone to forgetting things on bus seats, in playgrounds, in cafeterias and just about anywhere they get distracted. A GPS watch sits securely on your child's wrist, so he/she doesn't have to remember to bring it along.
3. Help your child find their way home.
A GPS watch not only helps you locate your child if he/she is lost, but also helps them find their way home or to the nearest safe location. If you lose your child in a crowded venue, your child can use their GPS watch to find the nearest police station, school, or your home if it's nearby. Teach your child how to use the tracker and make a list of places to go to if they get lost.
4. Send distress signals.
When you connect your child's GPS watch to your smartphone, you can program the watch to send you distress signals in just one click. If your child is facing a medical emergency, she can press one simple button that will send a notification to your smartphone.
5. Listen in.
You can actually connect to the speaker on your child's watch and listen to his/her surroundings. If you've ever worried that the parents of one of your child's friends uses foul language around them, or allows your child to watch inappropriate television, you can simply listen in next time your child visits that home.
6. Keep your child on schedule.
Using your smart phone, you can remotely set alarms on your child's GPS watch. If your child has a hard time remembering to take medication or to walk the dog, you can make sure their watch reminds them at a set time.
7. Help deter kidnappers.
Hopefully you never, ever need to depend on the GPS watch for this reason, but when kidnappers see these watches, they know that a child could send an SOS signal at the press of a button. Even if a kidnapper were to take the watch off of your child, you could still track the movement history of your child up until that point, which gives you quite a head start on locating them and your child. A GPS watch tells onlookers that somebody is closely monitoring this child and they are not an easy grab.
While accepting new technology can feel like you're rejecting traditional parenting, it's easy to see how a GPS watch can help enhance certain important aspects of responsible parenting, like communicating with your child regularly and keeping him/her safe.