Lowe's Push for a Piece of the Smart Home Market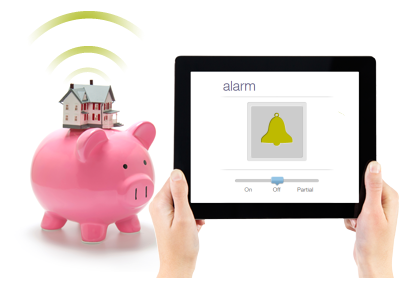 Since Lowe's (NYSE: LOW) January announcement of their upcoming release of a new smart home product, they've teamed up with UK based smart home technology company AlertMe to release Iris, an all-in-one solution to integrating household control systems.
"This is an exciting development in the connected home space," Stuart Sikes, president of Parks Associates, experts in emerging consumer technology products and services, said. "While there have been various simple applications such as remote management of HVAC systems that have delivered significant savings, until now, there have been few comprehensive offerings aimed at the mass market. Lowe's new Iris product and service platform has the attributes needed to break down these barriers and reach the consumer with a scalable solution at an affordable price, and it should position the company as a formidable leader in this space."
Starting at $179, Iris is essentially a smart home technology hub that allows multiple devices to talk to one another through the hub using 128-bit SSL security encryption. For example, you can access your home's lights by accessing the hub from your smart phone and having the hub then talk to your lights and have them do the command you want. The same goes for accessing your thermostat or other devices you've connected to the Iris hub.
"Today's consumers are already using their Smart phones to connect to everything important in their lives, so why should the home be any different?" Mary Turner, CEO of AlertMe, said. "We put the home 'in the cloud' bringing the customer and their home closer together. It's about making interaction with your home more efficient and convenient and at a price that is affordable."
Iris is currently found in select stores only but will be pushed out to 500 of Lowe's 1,745 home improvement stores in the USA, Canada, and Mexico by the end of August. This maneuver will help Lowe's establish itself is a major player not only in the home improvement industry, but now the smart home technology industry as well.