Keeping Your Home Safe When You Have Holiday Guests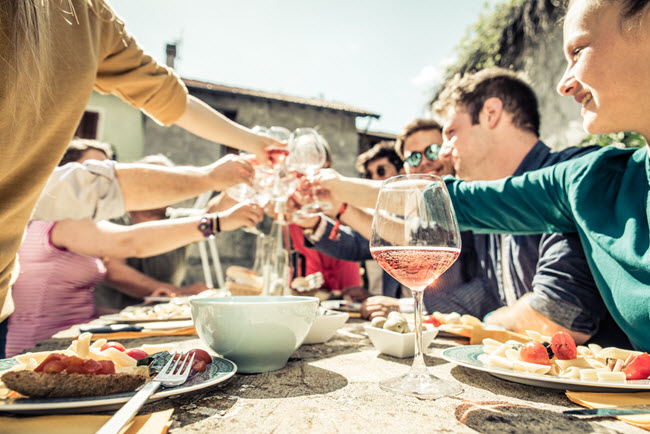 If you have a guest room, this is the time of year you'll be filling it up. Between the guests who are in town specifically to visit you and those who are traveling for other reasons but need a place to crash, you might see a lot of foot traffic in your humble guest accommodations. Having houseguests can be a lot of fun, but it also disrupts your usual routine. Houseguests don't know how things are run around your home, and one little mistake can mean they put your home's safety at risk.
To make sure you, your family and all those holiday presents stay safe this holiday season, here are a few tips to keep your home safe when you have houseguests.
1. Familiarize them with pet safety.
If you have pets, you likely have a long set of rules regarding their behavior and safety. Make sure your guests are aware of rooms or areas that your pets shouldn't enter, like those where you stash the holiday chocolate or the cleaning chemicals. Maybe you have a swimming pool and don't allow your pet around it at nighttime for safety reasons. Make sure your guests know these rules and follow them to a T.
2. Ask them to lock doors.
Houseguests mean well, but when people are on vacation, they become a bit more lax about safety precautions. Tell your guests to lock up the house each time they come and go, even if they believe you'll be home just ten minutes after they leave, or if they aren't sure whether or not you are home. It's better to be safe than sorry.
3. Give them a key.
If you trust your guests, then giving them a spare key could be a smart way to keep your home safe. Guests typically need a key to properly lock deadbolts and the most effective locks in your home. A spare key will also make them less inclined to leave a backdoor open when they go for a short walk, because they won't have any other way to get back in.
4. Tell them about finicky appliances.
Do you have a toaster that gets much hotter than it's supposed to, so you need to turn it off five minutes early to prevent smoke? How about a coffee machine that creates so much steam, you can't have it under the smoke detector or the alarms will go off? Let your guests know about any finicky items that should be handled with great care or avoided entirely.
5. Notify them of suspicious characters.
If you do struggle with suspicious characters in your neighborhood—perhaps someone who is known to wander around and ask to use people's telephones—warn your guests about them. Set a general rule that they shouldn't let anyone in unless you've stated that person is welcome.
6. Discuss incoming packages.
Will you be receiving some packages while your guests are visiting? It's nice to have someone there to sign for them. Just make sure that's actually a package you ordered and an official delivery person. Tell your guests about packages you may be receiving, and the dates and times they might arrive. Ask that they don't open the door for packages arriving outside of those designated times.
7. Don't have them answer your house line.
If you have a house line, it's best that your guests don't answer it. Burglars can call pretending to be solicitors, people working for the city power company, poll takers and many other professionals, but they're just looking for information about you. Your unassuming houseguest might give out information that she doesn't realize puts your home at risk. Just let your answering machine get missed calls.
8. Notify them of finicky locks or windows.
Do you have a window that, once it's opened, is almost impossible to close? Or a door that you need to shimmy a little to lock properly? Familiarize your guests with these weak points in your home entryways so they don't accidentally leave your home vulnerable.
While houseguests put a few more people on guard in your home, they also don't know the lay of the land or your security weak points. Give guests the full run down before they even open their suitcases.