Interview With Bob Tucker From ADT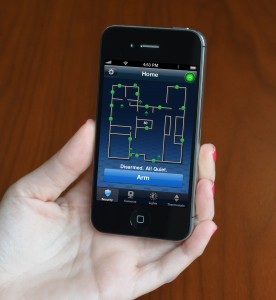 One of the most recognizable home security brands on the market to this day is ADT. Originally started as a telegraph delivery company (ADT stands for "American District Telegraph"), ADT has grown into a company that is synonymous with home security systems with over 26% of the United States market and 6.4 million customers in North America as of 2011. We at HSS had the fortunate opportunity of interviewing Bob Tucker, the Director of Public Relations at ADT about what ADT has been up to, and this is what he had to say:
HomeSecuritySystems.net: ADT Pulse offers remote security, home automation, climate and light control, and video capabilities. How does ADT Pulse seamlessly mesh all of these otherwise separate offerings into a single working product?
Bob Tucker, ADT: Through iControl remote control capabilities, ADT Pulse is able to seamlessly integrate all these elements into one system to help customers protect and connect to what matters most.
HSS: What advances can an ADT customer expect in the years to come from ADT Pulse?
ADT: Part of our strategy is to keep updating ADT Pulse capabilities and applications. So in the near term, customers can expect door locks, low light wireless cameras and many other cool functions.
With the remote access and mobile capabilities that come with ADT Pulse, there are inherent security issues having access to your home's security and other devices. What online security parameters is ADT taking to make sure your home's security remains solid even from hackers?
The Web monitoring functionality within ADT pulse maintains the same credentialing system and security precautions as those maintained by online banks.  Remote access through the iPhone application has also been tested for security
ADT has a lot of history delivering great service and has raised the bar for security system companies who want to compete at ADT's level. What sort of edge does ADT have over the competition that makes its products so attractive to consumers?
ADT is the leader in the residential and small-business security market, providing its 6.4 million customers in North America with peace of mind protection through trusted customer service and an established network of company-owned and operated monitoring centers. With the launch of ADT Pulse in 2010, ADT is leading the way in the interactive home and small-business automation and monitoring market. Today, more than 1 in 3 home security units ADT sells is a Pulse system.
A lot of cable companies have begun offering home security and home automation services. What are ADT's thoughts and reactions to cable companies moving into the home security market?
Security is our core business and not just an add-on feature.
Whether you're just getting into the initial research of home security companies and devices, or have owned one for a very long time, it's hard to argue against how great of a company ADT has become in the home security market, and there's a great likelihood that they will dominate the industry for many years to come.
ADT Data Source: 2011 Annual Report