How to Protect Your Home During March Madness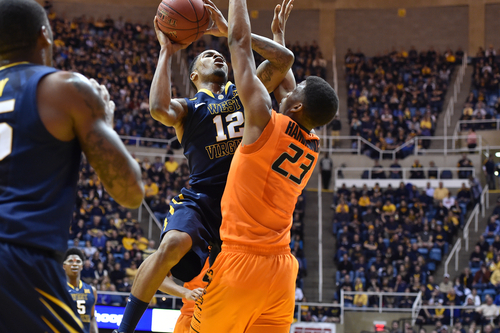 March Madness is here! And as the name implies, it is absolute madness. The hype, aggression and skyrocketing levels of testosterone that come with the Super Bowl are amplified by 30. Why? Because March Madness is a month long event. That means a month of fun, but also a month of security hazards in your home. So here are some of the security risks that March Madness presents to your home, and what you can do about them.
When your eyes are tired
You have a lot of basketball to watch this month. If you're a true fan, your eyes won't get a break. And prolonged TV watching (after tons of drinking) can only lead to one thing: unexpected naps. You're going to fall asleep with the TV blaring, and most likely the front door unlocked. You might do this every day that you watch March Madness. Using your automated security system, you can schedule your doors to lock at a certain time every evening. So, if you fall asleep when the sun is still up and when you'd left the doors unlocked, but wake up when the sun has gone down and burglars can easily sneak around your neighborhood, it's okay: your doors automatically locked at 6pm.
When the money pot goes unattended
March Madness parties usually host a large money pot somewhere. Unlocked doors, drunken homeowners, loud screaming and unattended money: that's a burglar's dream. It's even a jealous, drunk friend's dream. Definitely put the money put in an area that has been secured by motion detectors.
When your buddy's bracket fails
You're so excited that your buddy's bracket is failing: you get to rub it in his face and maybe win a little money because of it. So you're screaming, chest bumping, fist pounding and beer shot gunning. There is plenty of noise and it's easy for someone to sneak in and around your house. Use your home-automated system to set up motion sensors in off-limits rooms. That way, a loud alarm (louder than your beer belching) will alert you when a curious guest (or burglar) has gone where he shouldn't.
People dressed as mascots
People get in the spirit of March Madness, and some do this by dressing up like a team mascot. And you, of course, want to be a good sport and welcome in the guy with the huge Bruins bear mask on. That's your alma mater! But he could easily be a burglar taking advantage of the March Madness frenzy to get into your house. Set up alarms on any doors, cabinets, drawers—you name it—that shouldn't be tampered with. So that if that Bruin Bear "goes to the bathroom" but actually goes to the room where you keep expensive equipment, you'll know about it.
Your bracket wins
What's more exciting than a buddy's bracket losing? Your bracket winning. You'll probably be so excited that you blast your favorite victory song. And that's the ideal time for a vengeful, sore loser to try and take something of yours. If something does go missing during your party, you can check the archived footage from your surveillance cameras to see who the culprit is.
When spirited "neighbors" stop by
If you're waving the Xavier flag in front of your house, what's to stop a burglar from buying some Xavier paraphernalia and pretending to be a neighbor wanting to watch the game with a fellow fan? Again, motion detectors in off limits rooms or alarms on drawers and doors holding valuables will come in handy.
When people check stats on your computer
Some lesser-schooled basketball fans might want to do quick research on players before filling out their brackets. And they might want to use your computer to do that. It's best you not let them do that because on your computer are tons of precious files and private information. If you're having guests over at certain days and times to watch games, schedule your office door to lock during those times. Even if you forget to lock up, your computer will be safe.
You want to get into the spirit of March Madness by welcoming in fans of your team, and hosting a little healthy competition. But that also means people who are drunk, people who are upset their team is losing, and people pretending to be there just to watch the games. If you take the right precautions, you can enjoy March Madness without actually descending into Madness because your safe was broken into.