How To Prevent Package Theft with a Home Automated Security System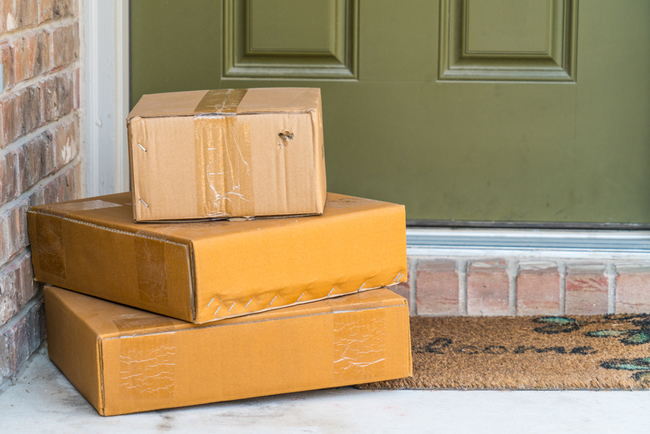 Online shopping makes buying holiday gifts so much more convenient. You don't need to struggle through the mall crowds, stand in line to check out, or deal with pushy retail associates. Plus, when you online shop, you can easily check multiple sites to compare prices and find coupon codes. The one issue with this otherwise simple way to shop is this: rather than you personally bringing your purchases home, UPS, FedEx, or another delivery company does it for you. And the packages on your porch can pile up quickly around this time of year, which is a rather enticing sight for package thieves. Here are ways to use your home-automated system to prevent package theft this holiday season.
Activate perimeter motion sensor alarms
Activate perimeter motion sensor alarms around your property, both when you're at home and when you aren't. Just because you're there doesn't mean you're monitoring the porch, aware of every package that arrives—and every thief that takes an interest. Perimeter alarms will notify you each time anyone enters your property. So if it's UPS, you can grab your package swiftly. If it's someone else, you'll know straight away.
Focus cameras on the porch
Position one security camera to face the package delivery area and make sure those who enter your property can clearly see it. This could be a big deterrent against package theft. Most package thieves assume that as long as no one is present, nobody will see them. A noticeable camera tells them otherwise.
Put up a security decal
To discourage anyone from stepping foot onto your property in the first place, add a security decal to the front lawn. This notifies any curious parties that your property is under surveillance and armed with alarms. Package thieves would rather spend their efforts on a property that doesn't have a security system.
Use a smart doorbell
Install a smart doorbell so you can communicate with delivery personnel. If FedEx rings your doorbell when you aren't home, your smart doorbell will send a notification to your phone. Then, you can talk to the FedEx employee directly through the speakers on your doorbell. You can ask him to hold the package and return when you're home, or tuck it away in a discreet place.
Check on your surveillance
If you are expecting a package to arrive when you won't be home, check in on your live security surveillance to see if it's on your porch. When it arrives, call a trustworthy neighbor and ask him or her to hold your package until you get home.
Let a neighbor bring your package in
You can even let your neighbor into your house to put the package safely away for you. Using your home-automated system, you can unlock the door remotely, let your neighbor bring your package in, and even remotely lock up after he or she leaves.
Activate motion sensor lights
Activate motion sensor lights around your property and add extra bright ones around the package drop-off area. These will frighten and disorient a package thief, making him feel as if he's being watched.
Make it look like you're home
It can't hurt to make your home look occupied even when it isn't. If you're looking forward to several weeks of package deliveries right around the time you'll be away at work, try these tricks. Schedule lights to go off and on around your home. Turn music on remotely. Make the house look occupied so package thieves will move along to one that looks vacant.
Having your precious packages sitting outside makes them vulnerable to theft. Nothing ruins the holidays like an expensive purchase being stolen and the company offering no refund or warranty for theft. These precautions will make package thieves think twice before approaching your property.