How a Smartphone Can Help You Make The Most of Home Security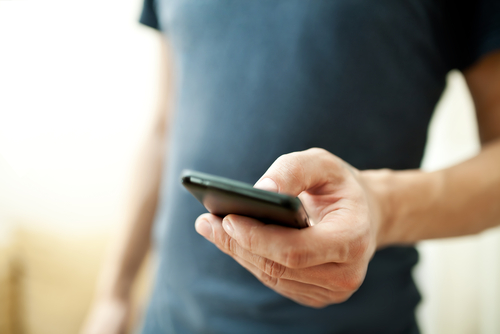 A smartphone can make you feel closer to everything in your life, like your family via apps like Face Time, your business through conference call technology, and even your home through a wireless home security system. If you haven't switched to a smartphone yet and you have a wireless security system, you aren't getting the most out of that system. Here are the many ways a smartphone can help you optimize your automated security system.
Arm and disarm your systems
If you leave your house and realize you forgot to arm your security system, you can simply do so from your smartphone. But what's more is that you can disarm the system if need be. You can get alerts to your smartphone any time an alarm goes off in your home. Then you can check in on your surveillance cameras in real time, from your smartphone, to see if there is anything to be concerned about. If you can see it was just an animal that set off a motion sensor or a broken window that swung open, you can disarm your security system so that the police don't have to go to your home.
Speak to visitors in real time
Through your smartphone you can answer your home door's intercom, even when you're not there. So if you're away and somebody rings your doorbell, you will get an alert to your phone and can speak to the visitor, just as if you were in the house. This is a huge perk in home security since sometimes burglars simply ring the doorbell to see if anybody is home, and you can make them believe that you are.
Let in kids and family members
Don't trust your kids with a set of house keys, or maybe they lost them? You can unlock any door in your home with your smartphone, so you can let in friends and family members even when you're not there. If you wont be available to open a door in real time but you know a worker or family member is coming over, you can set up the door to automatically unlock at a certain time, from your smartphone.
Check your security cameras
As mentioned before, you can check your security cameras if an alarm goes off, but you can also do so for a variety of other reasons. Through your smartphone you can virtually look around your house, in all of the rooms, and even outside of the house. If you've gotten a severe weather alert for your area, you can check your surveillance cameras to see how bad the storm really is on your street. If you have a package being dropped off when you're not at home and you don't want it sitting on your porch, you can check your surveillance cameras to check when it has arrived, and call a neighbor to pick it up for you until you get home.
Customize your alerts
You can choose to receive alerts from your security system via email, text or phone call. If you're on a limited data plan and don't want to be charged for text messages, you can have alerts sent to your email. If your prefer to speak to a real person during an emergency, you can have someone from your security company call you when your system gets an alert so that you can ask questions and be advised on how to handle the problem in real time.
Make your house look occupied
If you're stuck in traffic or held up at work, but you don't want the house to appear empty at night time, you can turn on lights and appliances from your Smart Phone so it looks and sounds like somebody is at home. You can turn on music, turn on a television or even turn on a blender to make it seem to outsiders like your house is occupied.
Control temperature
If you use smartphone technology with your automated system, you never have to come home to a freezing house, or an over heated one, again. You can monitor the temperature of your home from your smartphone, turning the heat on an hour before you get home so your house is nice and toasty, but you don't have to waste energy all day. You can also be notified if for some reason your thermostat isn't working, so you can call a professional as soon as possible.
Control entertainment
If you're at home, you can use your smartphone like a remote control. Through voice recognition, you can use your smartphone to turn on the TV, change the channel, turn up the volume and even record shows.
When you can't actually be in your home to monitor it, using a smartphone to optimize your security system is the next best thing. Your smartphone allows you to do almost everything you could do if you were actually there, so your house is never unattended.