Honeywell Total Connect Review
← Back to the Best of 2012 list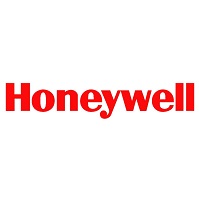 Honeywell is one of the biggest and most reliable security system manufacturers in America. Now the company is integrating mobile phone communication for their Total Connect security systems, with disappointing results.
Honeywell systems are distributed by Vivint.
Total Connect's mobile device security is a fascinating experiment, but the technology is not polished enough to function properly for the average person.
At first glance, Total Connect looks like the miracle service that every person needs to protect every section of the house. By installing some optional x-10 cameras, homeowners can use their phone to watch actual footage from the cameras. People can also deactivate their alarm by using their smart phone like a remote control. It even shows parents when their children deactivate the alarm when they return home.
At least that's how it's supposed to work. When people actually use the app, they find it much more difficult to control.
Technically, Total Connect gives users complete access to the cameras in their security system. However, the remote control function only works if a person has a clear Internet connection signal. Sometimes people have to wait a long time before their mobile app actually does what people command it to do, because of the slow connection speed.
In other words, Total Connect is just as impractical as many other remote control apps. Instead of working properly, the system has a delayed response that either works or it doesn't work.
People will also have a tough time figuring out how to get the cameras to actually function with Total Connect. Most of the Honeywell systems will not allow people to control the cameras from their mobile device unless they purchase plenty of other expensive equipment. First, they need an $80 WAP (Wireless Access Portal) device, which the system uses to wirelessly access the Internet connection.
If people want to integrate remote-operated cameras, they can purchase each individual $162 camera. Most people would need at least three or four cameras for an effective security camera setup.  This would cost about $648 more.
Thus, people will have to pay more than $700 if they want to get Total Connect to work properly. Even then, many people will probably find themselves disappointed with the poor performance of each of the cameras. Remote technology in mobile devices has not advanced far enough to handle the high speed necessary for professional security on a mobile device.
Of course, homeowners could always try out the one function that actually works reasonably well. They can arm and disarm their alarm from their mobile phone. However, there isn't much of a point in using a mobile device when they could disarm it more quickly with an actual remote.
If anything, Total Control is a big rip-off for the lackluster service it provides. It certainly is fun for technology junkies to play around with. However, the average person probably wouldn't bother with such an over-expensive, dysfunctional security setup.