Holiday Home Security-5 Things that Attract Christmastime Thieves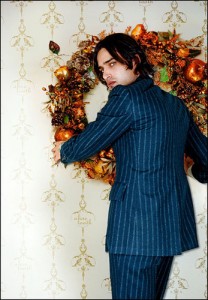 Are local thieves on your secret Santa list this year? They might be if you don't take extra security precautions. At Christmas time more than ever, home security systems have their work cut out for them.  They stand guard for the valuable gifts that are displayed proudly under are Christmas trees and thieves are just looking for a chance to score big on electronic items and items they can sell for cash.  Just as important as finding great bargains is knowing what attracts burglars during the holidays and what you can do to stop your house from becoming a free for all gift-giving extravaganzas.   Taking extra security precautions during Christmas and New Years as it is a time where we all spend the extra money for valuable items.  High on burglar's wish list are mobile phones, IPads, laptops and high-tech game consoles.  Below we explore what things will have a burglar's mouth watering.
Discarding whole box items in your trash announces to everyone that you just purchased a wide screen television for instance.  You certainly don't want thieves lining up at your door to see what other goodies you have inside.  Always break down product boxes to avoid being obvious.
Don't leave expensive gifts lying about in your car parked outside.  Thieves look for unlocked vehicles that clearly having unopened Christmas presents and all their trimmings inside.  Keeping gifts out of sight is just common sense.
Thieves hunt for easy targets and cars that utilized remote starters.  Never leave keys in the ignition and if using a remote starter, make sure your car is clearly visible from a window.
Open Sheds can make a great stocking stuffer.  Valuable tools are hung inside with care, just waiting for a careless homeowner who likes to share.  Always secure a shed with a padlock or keypad alarm if storing expensive bikes, tractors and tools.
Nothing says Christmas like that big brown truck that pulls in your driveway. Its screams "Here I am for the taking" fresh off of Amazons web site. Inform UPS drivers on where you need your packaged placed.  Displaying Santas parcels can be a quick way to lose them very quickly.  Choose a hiding place that keeps mail order items out of sight and out of sticky Grinch hands.
Thieves are even stealing live Christmas trees and cutting them down during the daytime hours.  It's a good way for them to make a fast buck by reselling them at roadside huts to unsuspecting consumers.
If your home does not have a home security system, keep the exterior of your home well lit and employ the use of motion detectors with attached sirens if going away for the holiday.