Help Your House Sitter Keep Your Home Safe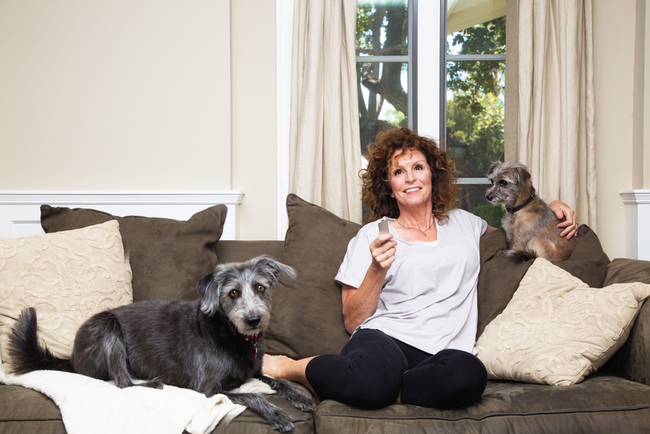 Hiring a house sitter and setting up a security system are two very complementary steps you can take to keeping your home safe when you're away. Your home-automated system can make up for the human errors of which your house sitter may be guilty. Your house sitter is an intimidating presence to burglars and intruders who prey on empty houses. But you have to remember that you're very familiar with your home, and all of its quirks—your house sitter is not. Don't assume that she'll know all the tricks and protocol you do. Here are instructions to give your house sitter so she can keep your home safe.
Mention finicky locks
Are there any finicky locks in your home? Maybe the deadbolt on the back door only shuts if you pull the door tight and flush with the frame. Maybe a simple knob lock can unlock if not turned entirely vertically. These finicky locks can leave your home vulnerable if your house sitter doesn't know how to manipulate them.
Mention windows/doors that don't close entirely
You may have some windows or doors that just don't close all the way. They're old and should be replaced. As for now, make sure your house sitter doesn't try to jam them shut as she could cause further damage. Ask that she activate the motion sensor alarms around these, since they are security weak points.
Local crime to look out for
Are there burglars going door to door, pretending to be from a tree trimming service? Or scam artists, asking for donations for a fake charity organization? You know about these, but your house sitter doesn't. Make her aware of the local crime in your area, so she can look out for it.
How to arm and disarm your security system
Your house sitter should know how to arm and disarm your security system. You can always reset the code when you get home, so that she no longer has the correct one. But while she's there, it's important that your security company doesn't mistake her for an intruder because she accidentally sets off alarms.
Neighbors she can turn to
If your house sitter is in trouble and needs help immediately, point her to the neighbors who will help her. It could be a good idea to introduce her to these neighbors before you leave for your trip, so they know who she is, too.
How to schedule lights
Make sure your house sitter schedules lights, so she can make the house look occupied when she isn't there. She is house sitting, but she may still leave for brief errands. During that time, it's important that the house doesn't look vacant.
A list of approved visitors
Write down a list of approved visitors. You may have, for example, family members or friends who stop by to borrow things. It will make everyone's life easier if she's aware of these individuals. She should certainly know of anyone who has a spare key, so she doesn't call the police on that individual
How to lock up
Any time you leave or go to sleep, there is probably a series of things you do around the house to secure it. Go over these steps with your house sitter.
Point out faulty appliances
If you have faulty appliances that shouldn't be left unattended or can be hazardous, make sure your house sitter is aware of these.
Notify your security company
Notify your security company that there is someone staying in your home, so that they don't call the police on your house sitter.
If you have a real life security guard in the form of a house sitter plus a security system, your home has the best combination of protection. Just make sure your sitter is familiar with your home, and all of its quirks.