General Electric Security Systems Review
← Back to the Best of 2012 list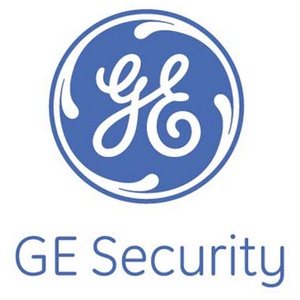 General Electric's home security systems provide long-lasting security, regardless of whether anyone chooses a system with monitoring.
Monitoring companies which offer GE Security products include Protect America and Guardian Security.
Although UTC handles most of their security products these days, their systems still enforce high-quality security in every part of the house. One of the most well-known systems in GE's lineup is the Simon security alarm system.
GE Technology – Simon
The Simon system has changed many times over the last few decades. Their newest model, the XT wireless, can support up to 40 different transmitters at once. For an alarm system, Simon is a powerful machine that people can set-up for professional monitoring from a central station. Using the special phone line wire, it can also automatically call the station in case of an emergency. This system also includes two-way voice speakers for anyone who prefers to talk to visitors from inside the house.
Installation
For anyone who isn't acquainted with wireless systems, they are much easier to set up than the old wired systems. Rather than stringing yards of cords all around the house, homeowners only need a few batteries to keep the alarm sensors working for more than a year. Thus, installation is only a matter of finding the doors and windows to place the sensors on. The sensors also automatically report to the central panel about their battery life. Thus, people will always know when each sensor is running low on batteries.
Technology – Door Stop Alarm
If someone needs a louder alarm to check on burglars, that person could try out GE's home door stop alarm. Technically, this sensor isn't complicated. It is a wedge-shaped device that people place at the foot of the door, to stop it from opening. People then simply activate the alarm. Whenever the door opens, a metal pedal on the doorstop slides down, triggered a loud 120-decibel alarm.
This is a very effective device that travelers could even take on the road with them. The doorstop can trigger on any door, making it convenient for people who don't want their bags stolen from a hotel room.
Security Monitoring with GE equipment
Anyone who wants every ounce of their home secured with a monitoring system can also choose GE's monitoring service, Protect America. Although their service is not as well-known as ADT, their service terms are sometimes more reliable. Their central station will monitor the house for burglars for about $30 a month. Compared to ADT's complicated pricing plans, this could be a much simpler contract without all the extra fees added.
The monitoring company strictly keeps track of its customers' payment plans, though. Most of the worst complaints involve homeowners who wanted to change their contract when they moved to another house. Protect America expects people to keep their end of the deal when they sign up for a three-year contract. Thus, customers should remember that the entire three-year term costs about $1080.
Although many consumers refer to monitoring services as a rip-off, the company offers dependable security monitoring for the price. The company will call a person's cell phone whenever an emergency takes place. It will also call the police if it detects unusual movement at night.
Homeowners shouldn't find very many problems with General Electric as a whole. Whether they are using a simple alarm or outfitting their house with outside monitoring, their service is one of the best. As long as homeowners understand the type of deal they want, they will definitely appreciate the powerful sirens and sensors of GE's security systems.