From Home Runs to Home Security: Bay Alarm Rep, Carlos Leyva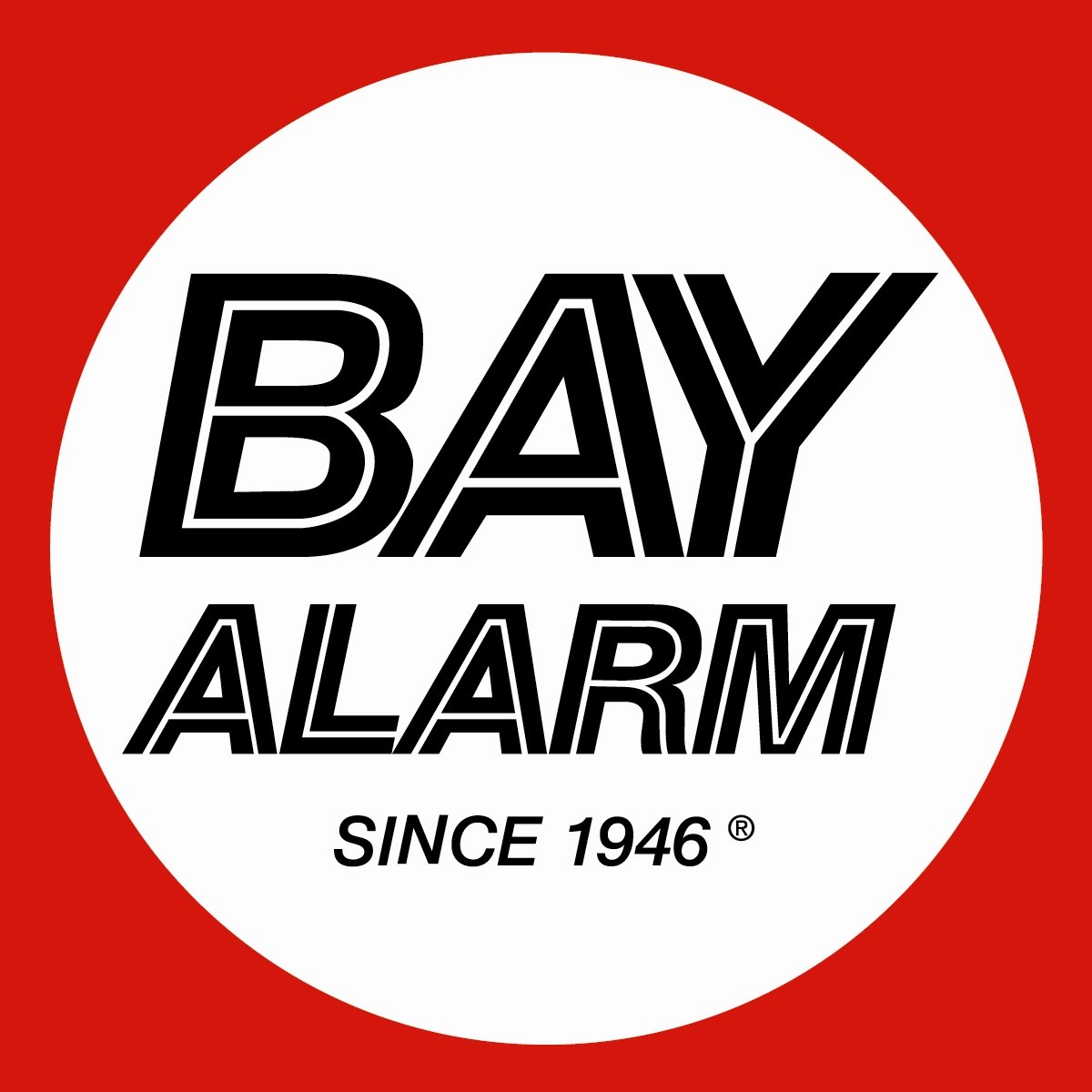 Some people are lucky enough to discover their passions at a very young age. For the rest us, it may take delving into what we thought was our life's calling and realizing: the grass only seemed greener. Carlos Leyva is a guy who doesn't mind going back to the drawing board – not to start over, but to sharpen the image.
As a former player for the New York Mets, Carlos' passion for baseball and dedication to his craft propelled him to the major leagues. Today, Carlos is busy cultivating his skills as a sales representative for home security company Bay Alarm. While the shortsighted may envision this as a totally random leap in careers, we recently managed to catch up with Carlos to discuss the correlation between these two passions and how an unwavering dedication to helping others can serve as a compass for any path one chooses to take in life:
Firstly, on behalf of HomeSecuritySystems.net, I'd like to thank you for taking out the time to chat with us. As far as the home security industry is concerned, you certainly have one of the more interesting backgrounds. Fill us in and tell us a little about yourself.
Thanks for reaching out to me. I grew up in Hawthorne, CA and am the oldest of 4 children. I went to grade school and played little league baseball in that area. When it was time to go to high school, I was fortunate to get accepted into the California Academy of Mathematics and Science (CAMS). It is a small high school located on California State University Dominguez Hills' campus in Carson, CA. Because CAMS didn't have a team, I didn't play baseball during that time. After high school, I decided to pursue my dream of playing professional baseball. Because my high school was located within the University, I'd catch a glimpse of its baseball team working out on the field. I made the decision to try out for the baseball team at the university. After being originally cut from the team, I was eventually reinstated and provided with a spot on the bench and a jersey. Either way, I had successfully made the team and had my foot in the door playing for the CSU Dominguez Hills Toros baseball team.  The next 3 years were filled with record breaking seasons at CSUDH. I was recognized on a national level.
As a result I was drafted in the 32nd round of the MLB draft by the New York Mets.
I'm sure readers would like to hear more about your time as a player for the New York Mets. How did all of this come about and what changed in the following months that made you realize that you wanted to pursue other career options?
It all came from hard work and dedication. Once I committed to playing baseball, I focused all of my energy to becoming the best I could be. Quite honestly, I didn't think it would take me as far as it did. I decided to stop because I lost my passion for the game. I stopped having fun at that level. I still play every once in a while, I have tons of fun doing it.
You spent some time as an assistant coach and a private tutor before becoming a residential sales rep for Bay Alarm, correct? It seems you have a niche for helping and guiding others make the right decisions. Talk more about your road leading up to your current position. Would you say that guiding/helping others is a passion of yours?
Absolutely! I enjoy helping others in all ways that I can. Any positive impact, on someone else's life, provides me with a great feeling of self-reward. As an assistant coach in Minnesota, I got the opportunity to work with some of the best college baseball players in the nation. I was able to provide them with insight on what helped me reach the next level. It is rewarding to know that those players are a better now because of me. After returning to California, I coached a 13 and under baseball team. That age is perfect for me to coach because I never had a formal transition from Little League to high school play. Again, I got to help the kids develop in their young baseball careers. It was something that I never received as a young player. Now, as a Bay Alarm Sales Rep, I get the opportunity to help California homeowners protect their families and make their communities a safer place. I can help families while being backed by the best alarm company available.
One wouldn't typically relate home security to sport, but let's try it out for a bit. In baseball, the goal is to score, and reaching bases safely determines a player's ability to do so. Would you agree that safety is one of the key elements in "winning" the game of life, as well? Tell us about what sparked your personal interest in home security and how the industry has influenced your outlook on life.
Safety is most definitely a key element in winning the game of life. It only takes one unfortunate event and our life is changed forever. Even this early in my career, I've seen it in families that I've spoken to. We are willing to spend hundreds, even thousands of dollars on electronics, however we aren't willing to spend half of that, to protect those electronics, and to protect our own well-being. This industry has shown me that material things aren't what matter, people do.
What are some of the things that you express to clients when outlining why home security is important?
Home security is one of those things that we take for granted. We think that because we live in a "safe" neighborhood we are immune to the unforeseen dangers in our homes. At Bay Alarm, most of the calls I receive are AFTER something tragic has happened. Whether it be an accidental fire or a burglary that, because of the situation, became something worse, I deal with the aftermath. It is important to take proper action BEFORE something happens.
Surely having a professional representative like yourself helps the average person know what they need to protect their home, just like a professional coach/trainer would be useful for someone looking to improve in their respective sport. However, what are some of the precautions people can take on their own to increase their safety. Any general tips?
There are several things that everyone can do to make their home a safer place:
Making it a habit to lock your doors and windows every time you leave the house.
Keeping house nicely landscaped.
Picking up your mail from your porch.
Replacing locks after moving into a new home.
NOT broadcasting that you are on vacation via social networks.
Installing motion triggered lights near doors.
Installing and using a Home security system.
Know your neighbors.
Place bars on the railing of your sliding doors.
When speaking about home security and monitoring, burglaries and intrusions usually steal the focus. However, carbon monoxide poisoning, flooding and fires are some of the other real life threats that home security helps minimize. As a former professional athlete and a current home security representative, talk about the importance of health and medical hazard prevention.
Carbon monoxide is also referred to as the silent killer. It is very important to have a detector that will sound and wake us at the detection of CO, in our bedrooms. They are usually about $35 apiece and can be found at our local home improvement stores. Any homeowner would agree that still water, on any type of floor, for a short while, will ruin that flooring. Not considering the damage it can do to the dry-wall and carpentry of the house. Flood monitors in bathrooms and laundry rooms can save us a major headache. When there is a fire, every second counts. A monitored smoke alarm will alert the authorities as soon as it is detected.
Have you had any security scares of your own or close to you? Please explain.
Fortunately, I have not.
You've been a sales representative for a few months now. Talk about some of the things you've learned about home security and some of the current innovations that you like the most.
Burglaries occur because the opportunity presents itself. A typical burglar will not spend more than 1 minute trying to enter our home. They will move quickly around our house checking for an unlocked door or window. If there is nothing to deter them, they will go in and look for any valuables such as jewelry, electronics, or paperwork with our information on it. With that being said, something as simple as locking our door would have deterred the burglar to the next house. Burglars rely on unlocked doors or disarmed security systems to get into homes undetected.
We get comfortable leaving our doors unlocked and stop using our alarm system altogether. Modern technology has made it easier for us to set alarm systems from our smartphones! We are on the cusp of home automation. Soon, we will be able to engage and release our door-locks via our phones! We will have the ability to lock all our doors and arm our security systems at the push of a single button. This technology causes us to be more involved in our own security. Ultimately, it will significantly reduce the number of burglaries.
Where do you see the industry moving?
Complete home automation. It will be safe for us to have this type of system in our homes as well as convenient. The technology in the security products we use today is constantly improving. Now, with home automation and remote access sneaking into the picture, I am excited to see what this industry will become and what it will do for our communities.
Where do you see yourself moving? Do you think you've scored a career that you can see yourself dedicating your future to?
I don't know what the future holds, but I am excited to work for a great company that puts its customers at the forefront of the business. It also puts me in a position to do what I enjoy the most. I get the opportunity to help others. With things going the way they are and technology, in this industry, advancing the way it is, I don't see myself anywhere else for a long time.
Take us home by hitting it out the park. Any last words you'd like to leave readers with?
Look for the positives in everything you do. Know that if you work hard, at whatever it might be, good things will happen. Hard work WILL pay off.