Elk Security Systems Review
← Back to the Best of 2012 list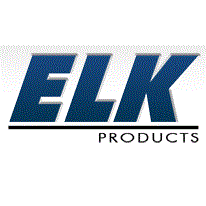 Most shoppers need a good understanding of security systems if they want to find the best one for them. Unlike other system packages, Elk provides both a home security system and an long informative manual about its features.
Elk Products' alarms are expensive and more suitable for tech junkies, but people can steadily upgrade their security into a high-end system.
From their website's appearance, Elk Products looks more like a company geared almost exclusively to electronic technicians. Their instruction manuals are more like encyclopedias. To say the least, it takes a lot of programming to make an Elk security panel operate as it should. Even when it does work, people will need to keep tabs on all the alarm operation shortcuts.
If people want to request a system, the company actually suggests filling out an application on their website. From this point on, a sales representative will fill customers in on the phone numbers of local professional installers who provide Elk alarms. As one might imagine, it takes quite a lot of time to purchase an Elk system.
I wasn't able to find the prices for Elk's systems on their website, www.elkproducts.com. However, I have searched for their alarms and components on Google. Their M1 Gold system package literally costs about $437. Elk's products are not cheap.
Despite the overly technical 72-page manual and the high price of the system, it actually works very effectively. Unlike many conventional systems, this one is upgradable. The security panel alone has a 500-word vocabulary to talk people through the entire setup process. The M1 actually has flash memory containing the firmware for the device. Thus, people can actually update the firmware software if they connect the panel to a computer with an Internet connection.
The automated system is also just as flexible. Some owners use the alarm to control the thermostat inside their house. Other people programmed the machine to operate a two-way speaker system. It also comes with the standard features in a wireless alarm system, such as battery life indicators for each of the sensors and phone monitoring capabilities.
The Elk Products company also provides many different components that people could add onto the system. It provides recordable voice/siren drivers that people can install into the panel. It has adjustable timers that allow the device to automatically activate at certain times of the day. Elk's batteries even use what the company calls "virgin lead." This means that the batteries last longer than ordinary batteries.
After a certain point though, the automated devices for the security systems become downright useless. For instance, no one will probably care to use their system to automatically detect a doorbell ring, or the motion surrounding the doorbell. People also probably don't care about the automated gate opener or the automated control for the electric water heater.
However, Elk's products are formidable for the endless number of customizable features. Although people unfamiliar with electronics will definitely pass this one up, Elk's automated capabilities are very intriguing. It's a shame that other companies aren't offering as many upgradable add-ons as Elk.