DSC Security Alarms Review
← Back to the Best of 2012 list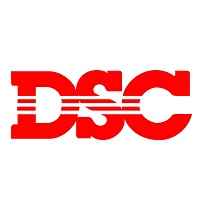 DSC is one of the most reliable manufacturers of security alarms. Many installers set up DSC systems for people who request monitoring from ADT and other popular companies.
Although DSC is not the most well-known manufacturer of security alarms, their products provide top-of-the-line home enforcement.
This is not to say that DSC is flawless. Its manuals contain plenty of technical jargon that many people may not understand. The customer service lines don't offer much assistance either. However, their wireless systems provide adequate protection once people figure out how to program everything into the central panel.
DSC's wireless control panels can support up to 32 wireless zones. This makes the systems very effective for enforcing security across many doors around the house. However, many of their lower-priced control panels are more flexible, because people can upgrade them to support a wide range of hardwired sensors as well. These motion detectors have a greater range, because they use cords to attach themselves to the control panel.
This makes DSC's systems more effective and cost-efficient for many reasons. For starters, people won't have to worry about the battery life of their sensors, because they are directly attached to the control panel. They are also more consistent in detecting movement, because they don't take as much time to wirelessly communicate problems to the panel via radio waves. Instead, the sensors activate the alarm by sending signals through the cords.
It still isn't easy to shop for a DSC system. Although the company sells many of their systems on amazon.com and other websites, customers will have to fully investigate all the features of each panel system. Each of their panels differs greatly from the others, depending on whether people want a full kit of wireless sensors or one that can expand to include many hardwired sensors.
For example, DSC's $226 Alexor model supports up to 32 wireless sensors at one time. In sharp contrast, the DSC Power Series control panels can expand their range to reach up to 32 hardwired zones and 32 wireless zones. If this wasn't enough, there are over 40 different types of security alarm accessories and sensors to choose from.
To be honest, there's almost too many options to choose from. Unless the shopper is a technician, that person may have a tough time figuring out the functions of every single accessory and sensors available. Still, it is pleasant to see a company that is willing to provide everything possible to keep their customers happy by whatever means necessary.
Many of the big name security monitoring services support DSC systems, because they can support a wide range of services from each and every provider possible. Thus, people on an ADT plan can actually ask the installer for a DSC system. The systems also come with standard dialing capabilities. This means that the machine can call the authorities in case of an emergency.
Although DSC systems have a steep learning curve, they can provide a great amount of security once people understand them. In fact, DSC is one of the top manufacturers of security systems. Homeowners will definitely stay satisfied with their DSC system.