Can You Trust Your Construction Workers? Here's How to Tell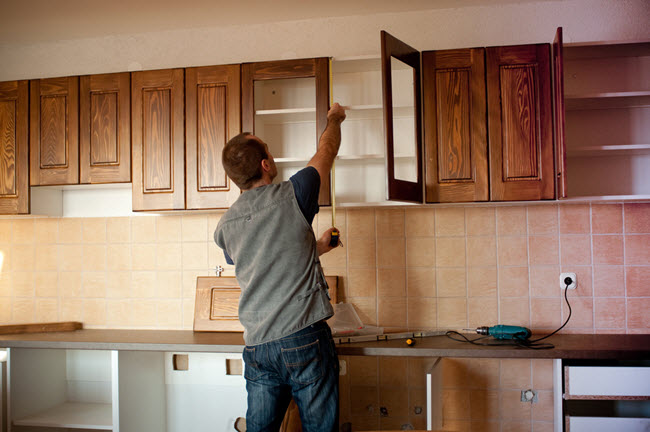 Deciding who to hire to retrofit your building, remodel your kitchen or build that carport can be overwhelming. There are so many companies in your city that are happy to give you quotes and who claim to have extensive experience, but as someone who doesn't work in construction, you don't know what to look for—you can't differentiate between the quality companies and the less-than-quality ones. Pay close attention to the first couple of weeks of work on your home and look out for these signs that tell you if your construction workers are trustworthy.
Are there the same workers each day?
In order for the company do to a safe job, they should be sending the same team of workers over each day. This way, each person who is there is familiar with what step of the process the project is on, familiar with the building itself and up to speed on particular rules and regulations regarding that project. If you see entirely new workers every day, there is a good chance the contractor just picks up a new team every day, without thoroughly training them.
Do they wear the proper safety gear?
To avoid a massive lawsuit, either by you toward the contractor or the other way around, the workers should be wearing proper work gear. Certain jobs, by law, require steel-toed boots, goggles and nonflammable overalls. If your workers are simply in their jeans, t-shirts and sneakers, it's likely because the company is not providing the proper attire or simply doesn't care about following proper work codes.
Is their schedule consistent?
Be wary of a team with an inconsistent schedule. If your contractor wants to charge you more money because a job is allegedly taking longer than necessary, but there were full days when nobody showed up at the site, this could be fraud.
Do they ask to use the bathroom/borrow chargers/come inside?
The construction company should be providing its workers with portable bathrooms. Furthermore, trained professionals know they're not supposed to knock on the resident's door and ask for things like phone chargers, snacks or use of the bathroom. So if your workers are doing this, you're probably dealing with a company that picks untrained workers.
Do they have a vehicle with a logo?
Reputable construction companies have vehicles with logos. They have business cards, websites and often business phone numbers rather than just personal cell phone numbers.
Is the bid too good to be true?
If one bid is remarkably lower than the other's, there is a good chance the lower-cost company is untrustworthy. If you research them, you may find they have negative reviews, so they can't afford to charge as much as other companies. It's also possible that the company hires undocumented workers who they underpay, because those individuals aren't in the position to demand more money.
Do they ask for cash?
All payments should be documented either in the form of checks or cards. If your contractor insists on being paid in cash, it's possible that he buys leftover materials from other projects, under the table and those vendors demand cash. There is no legitimate reason for a contractor to need cash-only payments.
Do they hesitate to give you a line item receipt?
A legitimate contractor should give you a line item receipt. You are entitled to know exactly which goods and services you're paying for, and exactly how much each one costs. If they won't give you a line item receipt, it's possible they have inflated prices in order to keep some of the money.
Do your research and only hire established companies that can offer plenty of references. If a company is resistant to answering a lot of questions about their work, move on to another one.