Burglary Rates Up According to 2011 FBI Statistics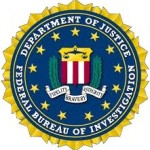 According to the most recent preliminary crime statistics in the United States presented by the FBI, overall crime was down in 2011 as compared to 2010 with one exception: burglary. The report shows an increase in burglary in 2011 of 0.03% despite an overall decrease in all crime types including property crime.
Cities with populations of 10,000 to 499,999 all showed increases in burglary ranging from 0.2% in the population range of 100,000 to 249,999 all the way up to 1.2% for the population range of 50,000 to 99,999.
Locations with populations under 10,000 and over 499,999 had overall decreases in burglary with a decrease of 0.2% for towns with populations under 10,000, a decrease of 0.3% for cities with populations from 500,000 to 999,999, and a decrease of 0.2% for cities with populations over 1,000,000.
Despite the increase in nationwide burglaries, there was a fortunate decrease in violent crime of 4%. The biggest decrease was found in cities with populations in the 50,000 to 99,999 population range, down by an average of 5.2%.
These statistics are gathered by the Federal Bureau of Investigation's Criminal Justice Information Services Division and include 14,009 sheriffs' departments, county police departments and state police report data.
—
Population group
Aggravated assault
Property crime
Burglary
Larceny
Motor vehicle theft
Arson
Total
-4.0
-0.8
+0.3
-0.9
-3.3
-5.0
Cities:
1,000,000 and over
-2.5
-2.3
-0.2
-2.9
-3.0
-8.2
500,000 to 999,999
-3.9
-1.0
-0.3
-0.8
-3.9
-2.5
250,000 to 499,999
-4.6
+0.3
+0.7
+0.2
*
*
100,000 to 249,999
-3.8
-1.8
+0.2
-2.1
-4.3
-5.9
50,000 to 99,999
-5.3
-0.4
+1.2
-0.6
-3.2
-5.8
25,000 to 49,999
-1.1
*
-1.3
-2.2
-6.9
10,000 to 24,999
-2.7
+0.1
+1.1
-0.1
-1.6
-3.6
Under 10,000
-3.7
-0.1
-0.2
*
-1.4
-0.7
Counties:
Metropolitan1
-6.3
-1.4
-0.2
-1.2
-6.1
-6.4
Nonmetropolitan2
-4.2
+2.6
+1.0
+4.1
-2.3
-9.7
—
| Population group | Number of Agencies | Population | Violent Crime | Murder | Forcible rape | Robbery |
| --- | --- | --- | --- | --- | --- | --- |
| Total | 14,009 | 283,940,954 | -4.0 | -1.9 | -4.0 | -4.0 |
| Cities: | | | | | | |
| 1,000,000 and over | 10 | 25,247,146 | -3.6 | -4.1 | -1.9 | -5.2 |
| 500,000 to 999,999 | 23 | 15,502,358 | -3.0 | -2.5 | +0.5 | -2.0 |
| 250,000 to 499,999 | 40 | 13,852,155 | -3.0 | -2.3 | -1.2 | -1.1 |
| 100,000 to 249,999 | 208 | 31,192,735 | -3.7 | +2.7 | -5.5 | -3.4 |
| 50,000 to 99,999 | 419 | 29,149,718 | -5.2 | -14.4 | -2.8 | -5.3 |
| 25,000 to 49,999 | 787 | 27,214,183 | -1.9 | -2.1 | -2.2 | -3.1 |
| 10,000 to 24,999 | 1,706 | 27,094,582 | -2.8 | +9.2 | -2.5 | -3.6 |
| Under 10,000 | 6,996 | 21,755,988 | -3.5 | +18.3 | -5.0 | -2.9 |
| Counties: | | | | | | |
| Metropolitan1 | 1,547 | 67,132,823 | -6.6 | -4.1 | -6.8 | -7.5 |
| Nonmetropolitan2 | 2,273 | 25,799,266 | -4.7 | -1.1 | -9.0 | -3.6 |
Source: Federal Bureau of Investigation