Benefits of HD Security Cameras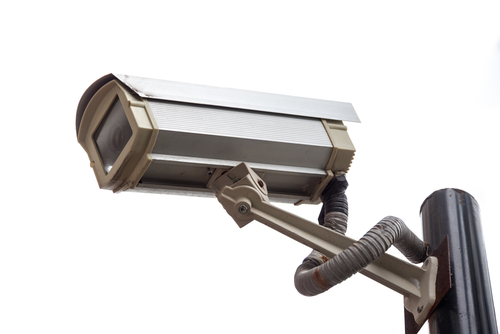 You wake up in the middle of the night because of a noise you have just heard.  What do you do?  Go back to sleep, go downstairs or outside to check it out, or possibly call 911? What about this new solution – High Definition ("HD") video cameras – to see what's going on outside, simply by checking the live footage on your smartphone or web enabled device. LifeShield has HD security cameras that stand guard outside while you stay safe inside your home. In addition, when you've got an HD camera outside your home, most burglars will think twice before breaking in to your home.
LifeShield's HD megapixel surveillance cameras are said to be at least three times better than regular analog surveillance cameras sold by other security companies. High definition compatible cameras have higher resolution, which means more detail such as clear face recognition of the person who might be breaking into your house. This is absolutely imperative when the police are trying to catch the perpetrator. In addition, LifeShield's HD cameras provide full frame rate and extended color fidelity so that you have the widest angle possible and are able to cover and monitor a much larger area of your property. This top-tier technology allows you to use fewer cameras to cover larger areas around and inside your home without losing detail.
HD cameras are also great at checking who is at the door before you open it. Now you can simply check your smartphone to see if it is a friend who is at the door or just that pesky solicitor which you can now easily ignore. This is also a great option if you have younger children at home when both of you are away so that they can actually see who is at the door rather than peeking through the window or peephole.
LifeShield's Wireless security HD cameras can be placed anywhere outside the property as well as inside your house. They have Wi-Fi capability and can save all the images from the cameras which can then be accessed through a web enabled device. LifeShield's HD cameras are great for monitoring when kids come home from school, when packages are dropped off or even to see what is happening when you are away from the house. Their 720p HD resolution is exactly how these feeds should and need to be viewed. Through in the fact that LifeShield's HD cameras are also able to record audio, pan, tilt, zoom and detect motion, and you have a viable option for your external home security needs. These HD cameras are accessible through LifeShield's mobile app and can also control most of the functions of your home security system. Plus, LifeShield also offers an Android tablet specifically programmed to control your LifeShield security system. Another bonus is that the design of the cameras are very discreet, and are usually undetectable by potential intruders.
Understanding the importance of breach protection, top home security companies like Lifeshield work diligently to ensure that all your HD video footage is completely confidential. The HD video feed does not transmit to the security company's monitoring stations or anywhere else. You, as the homeowner, should have complete control and access via your mobile app and with the corresponding online account registration. Recording footage of your home is extremely important and being able to see it in high definition is absolutely crucial. Be sure to ask your provider about wireless HD surveillance cameras so that you can send a live feed to your location without the worry of being caught off-guard by unsuspected danger.