AT&T Announces Plans to Offer Digital Home Security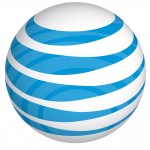 Telecom giant AT&T has announced its intention to make its way into the home security industry by offering an internet based home security monitoring service. Going by the name AT&T Digital LifeTM, AT&T will give users the ability to access their homes using any device connected to the web including smartphones on any network, PCs and tablets.
"Checking on the welfare of loved ones, protecting your home from intruders, fire or water damage, unlocking a door for the repairman or changing the temperature setting on the thermostat – and doing it from wherever you happen to be, here or abroad – can be as easy as if you were right at home," AT&T said in its announcement.
Included in the Digital Life group of products will be professionally monitored security services, control system applications for water and power, as well as an online automation platform.
According to the press release, AT&T Digital Life will feature a robust lineup of connected devices including cameras, window/door sensors, smoke and carbon monoxide sensors, motion and glass break sensors, door locks, thermostats and other control system devices, moisture detection and appliance power controls.
The platform will include built-in "AT&T mobile internet service, Wi-Fi, Z-wave, and wired broadband."
"We're planning a unique suite of services, from start to finish, that will give homeowners control of their property and their possessions through an easy to navigate user interface," said the senior vice president of Digital Life, and AT&T Mobililty, Kevin Petersen.
AT&T plans on beginning trials in Atlanta, Georgia, and near its headquarters in Dallas, Texas, this summer.