7 Tips to Help You Fight Summer Crime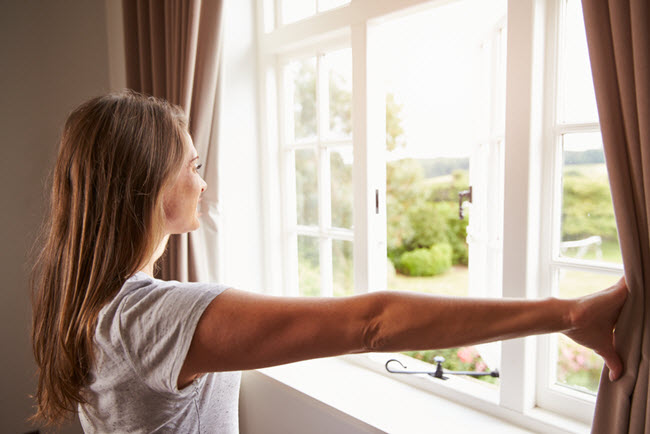 Something about the summer makes criminals come out in hoards – maybe the warm weather makes them braver, or perhaps they know the hot sun makes you a little less on your guard. Whatever the reason, crime rates go up with the temperature (by about 10 percent in June, July and August), which means so, too, should your security protocol.
If you're not sure where your security vulnerabilities lie during the summer, start with the following tips.
Remember the screen door is not a real door.
You may like to leave your solid door open and just keep the screen door shut to let in a nice breeze. Even if you have a lock on your screen door, a burglar doesn't need more than a switchblade to cut his way into your home. Keep your doors closed, even when you are at home. While it can feel nice to leave a back or side door open to allow in some natural air, this also welcomes burglars into your home. Remember that some burglars will enter your house, even if you are clearly home.
Instead, invest in a cooling unit – portable ACs and box fans can often do the trick.
Don't leave your car windows down.
If you like to drive with the windows down during the summer, make sure to roll them back up once you're parked. Car thieves only need a slightly cracked window to stick a crow bar or wrench into your car, unlock it and get in. You should also lock your car doors any time you're not inside of your car. Even if you are only leaving your car in the driveway for ten minutes while you get something inside, always lock your car. Skilled thieves can steal a car in less than a minute.
Be on guard during pool time.
If you have a pool, it will likely get a lot of use during the summer. But pool time can be loud. Between the splashing, the laughing and the music coming from the speakers, it can be hard to hear anything outside of the pool area. When burglars on the street hear that, they know no one is guarding the house. Activate your security system when you are using the pool, even though you are technically home.
Stay private about your travel plans.
Do your best to conceal your travel plans from anyone who doesn't absolutely need to know. Your family should, of course, know where you're going and when. You should also ask a trusted neighbor to collect your mail and check on your property. But beyond that, don't mention your trip to people in the neighborhood you barely know.
Beware of loud DIY appliances.
If summer is the time you finally fix the deck, work on your car or build that tree house, just keep in mind that electric tools can be quite loud. Lock up your house when you plan on using loud appliances. You should also activate your security system since a burglar can break a window while you're running an electric chainsaw and you wouldn't even hear them. Keep your DIY projects on your front lawn rather than in your backyard, so you can keep an eye on your property.
Educate your kids on personal information.
Your children will be interacting with camp counselors, swimming instructors, tennis teachers, the man who drives the ice cream truck and a lot of other strangers during the summer. Educate your children on which information to keep private, such as travel plans and any recent big ticket purchases.
Stay informed about neighborhood crimes.
Stay informed on crime that has occurred in your neighborhood. This way, you can be better prepared for the nature of criminals that target your street. You can also know what sort of suspicious activity to look out for.
Summer is a relaxing time, but you shouldn't relax your security protocol. Be on guard at all times, so that your summer goes by without a hitch.