11 Home Safety Tips for New Parents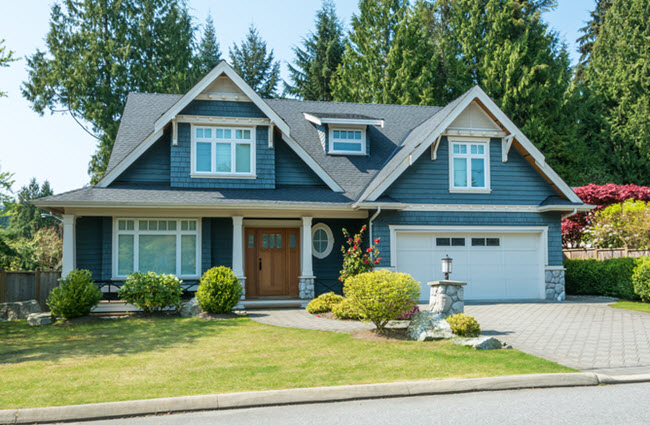 There is so much to think about when becoming first-time parents. The shopping list is enormous and the must-read books are never ending. It's easy to overlook the ground on which you stand—literally. Before having children, people are so used to having their home a certain way. To adults, a home isn't full of hazards—it's full of their favorite furniture, knickknacks and art. But the belongings, appliances and decorations you painstakingly collected over the years can be dangerous for a newborn, toddler or child. If you're about to be first time parents, it's time to view your home through a different lens.
Here are safety tips for first time parents to help get you started.
Lock up kitchen appliances.
The moment your little one can crawl and stand, he'll start reaching for everything in sight, including garbage compactor handles, oven handles and stove knobs. Put locks on any device that gets hot or contains sharp items, and put covers on stove knobs.
Block your staircase.
Falling down a staircase can be more dangerous for a baby than it is for an adult. Put gates at the tops and bottoms of staircases. Many parents don't think about covering the bottom of a staircase, but remember that a baby can attempt to crawl a few steps and then fall back down.
Add pinch guards to doors.
Babies will put their fingers anywhere they can fit, including the crack of a door. But you don't want a door shutting on your baby's tiny fingers. Add pinch guards to doors—these will protect both your and your little one's hands from ever getting caught in a door again.
Store dangerous products up high.
Crawl around on the floor—that's right, at a baby's level—and just see what you encounter. Do you have cleaning products in floor cabinets? Pet food on the floor of a closet? Anything a baby can get into, he will get into, so store any hazardous products up high and out of reach.
Be careful about leaving your baby with your pet.
Your pet needs to get used to having a baby around. There's no telling how he'll react at first. Do not leave your pet and your baby in the same room, unattended, for at least your child's first six months and up to the first year. Make sure the two have an established friendly and affectionate relationship before ever leaving them alone, unattended. And as your child begins to understand language and body coordination, teach him not to do anything that would upset your pet, like pulling its tail, pinching its skin or yanking on its fur.
Put runners and mats on slippery floors.
Even if you love your tile and hardwood floors, you may need to cover them up with runners for now. When babies begin to stand, they try to move fast and can easily fall face first onto hard floors.
Mount furniture to walls.
Large furniture and items like armoires and televisions should be mounted to the walls to prevent tipping.
Monitor the thermostat.
Experts recommend keeping the thermostat between 65 to 74 during the day, and between 68 and 72 when a baby is sleeping. If you know your baby's nap times, you can schedule your thermostat accordingly.
Cover outlets.
Again, if a baby's fingers fit, in they go. You cannot move power outlets up high, but you can cover them up with plugs or sliding covers. Sliding covers are ideal since they automatically close when you're done using them.
Cover the fireplace.
Even if you do not plan on using your fireplace, it still isn't a safe place for a little one. Put a sturdy cover over your fireplace and secure it so it will not tip over at the push of a curious baby.
Pad sharp corners.
Put padding on any sharp corners. There are probably more in your home than you realize. Between desks, filing cabinets, washing machines, sinks and shelving, you have a lot of sharp corners. If your baby will be in a room, all sharp corners should be padded.
When you have your first child, you need to go through every room of your home and rethink many of its features. Just imagine all those times you've accidentally stubbed a toe or dropped something dangerous – now add in the lack of body coordination and curiosity of a child and you've got a recipe for disaster. But taking just a few precautions can prevent these accidents from happening and help keep your little one safe while at home.