11 Blog Posts That Simplify Your Security Camera Concerns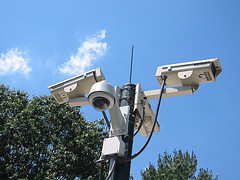 Safety does not come at a low price, but it is worth the cost. With the recent rise in crime rates, it is not only advisable to look into home security systems, but rather necessary, in order to ensure the safety of yourself and your family. Given the high cost of such security systems, it may be beneficial to look into a more cost-effective solution, such a security cameras.
At HomeSecuritySystems.net, we want to make sure you have the most up-to-date information to cover all of your safety needs and concerns. Security cameras are not foolproof, but they do offer a decent amount of deterrence. So in no particular order, check out the following are 11 blog posts that will simplify the world of security cameras so you can choose the best system for your safety needs.
Image Credit: Flickr