Non-Lethal Weapons – Stun Guns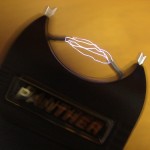 Non-lethal weapons are the most humane approach to taking down a potential burglar whose main intention is to infiltrate your home, take your belongings, and possibly do harm to your family. Most burglars don't infiltrate a home with the intention of harming its inhabitants, but they are ready to do so and are the reason why you should be ready with not only a home security system but also an array of non-lethal means to stop the would-be burglar. The best way to take down these types of criminals is using non-lethal weapons, and I've compiled a list of the best places on the web to find one of the best: The Stun Gun.
Stun guns are a type of electroshock weapon that are used to incapacitate an attacker by administering an electric shock to their body. The electric shock disrupts muscle functions, rendering the user unable to move forward with their attack and causing them pain.
Here is a list of the top places you can get a non-lethal stun gun online:
The laws governing owning and operating this form of non-lethal weaponry varies from state to state and you should check with your local law enforcement on the particular laws governing your area before looking into the purchase of any non-lethal weapon.
Photo credit to Yohei Yamashita