HomeSecurity361.com Review – Q/A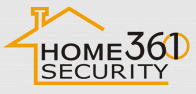 We at HSS.net had the fortunate opportunity to conduct a review of HomeSecurity361.com's business and discuss what they are all about. HomeSecurity361.com's offers professional grade home security systems, security cameras, video surveillance systems, wireless security systems, and digital video recorders for home and business.
Company
Product Mix
Extras
Description
Home Security 361

Home Security Systems
Security Cameras
Video Surveillance Systems
Wireless Security Systems
DVRs

Free ground shipping
Tech Support Videos
Up to 16 camera system packages
High resolution
Camera accessories

Offering a large variety of surveillance and home security products, HomeSecurity361.com is your one stop shop for all your surveillance needs.
What is your most popular product?
Our most popular products are security camera systems, surveillance cameras and DVRs.
Do you offer any live monitoring services or just the surveillance equipment?
We currently only offer surveillance equipment.
What are some considerations people should think about before purchasing a surveillance system?
What do you plan to use the system for? For Home or business?
How many places do you want to monitor? It helps you choose the right system from 4 camera system, 8 camera system and 16 camera system.
Do you want the entry level or professional level? For home use, entry level budget system is enough. For special use, you will need to consider professional system.
Do you want to record and monitor, or only monitor? Only monitor is no need of DVR.
What sort of surveillance system would you recommend to single-family homeowners? What are the specs?
For homeowners, you only need to buy an entry level system, which will be within your budget. 4 camera & 8 camera system is enough. Specs for systems: Network remote access via PC or 3G Smartphones, then you are able to watch you home whenever and wherever;
Motion detection function: You will need motion detected function to save your hard drive space;
Multiple Recording Modes: you should be able to schedule the recording time, like what time of the day to record, and which days of the week to record;
For cameras, if you need to be installed outdoor, the cameras should be weatherproof;
IR Night Vision: In order to monitor day & night, 24/7, the cameras should come with IR LEDs, for home indoor use, 30-50ft IR night vision is enough.
 What sort of surveillance system would you recommend to businesses? What are the specs?
For business, it depends on. For small business, like homeowners, 4 camera system & 8 camera system is enough. But for big business, you will need to buy 8 camera system or 16 camera system to monitor more areas.
For business, you do not have much special needs for the DVRs, 8 channel or 16 channel are both OK, depends different situation. Now, almost all of the DVRs have the function of remote access anywhere, anytime, motion detection, email alerts etc.
But for cameras, you can have some special needs. For monitoring large areas, like parking lot, for front door of the factory, I think PTZ is good, but for monitoring long distance, you'd better choose bigger lens, the bigger the lens, the longer you see.
For indoor business, common cameras are OK. For sharper images, you can choose Sony CCD cameras.