Worldwide Market for Home Security Solutions Forecasted to Grow 9.1% per Year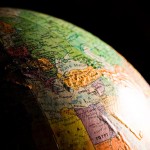 Market research firm Markets and Markets forecasts a worldwide compounded annual growth rate in the home security systems global industry of 9.1% between 2012 and 2017. The current market for home security solutions is estimated at $20.64 billion which would mean that the global market would grow to be $34.46 billion in 2017.
North America was shown to have the largest market share in 2011 at 55.6%, or $11.48 billion respectively, followed by the Asia-Pacific region with 28.4%, or $5.86 billion respectively. If the market share remains the same with respect to the 2017 forecast then the market shares of both North America and the Asia-Pacific regions would become $19.16 billion and $9.79 billion respectively.
The report finds that of the solutions provided by home security companies, security cameras are observed to have the most potential with an approximate market share of 26.69% in 2011.
Of the other potential solutions provided by home security companies, the report forecasts that there is also a lot of potential for electronic locks and sensors with respective market shares of 26.32% and 24.49% in 2011.
The potential of these results are relative to the different types of homes utilizing the security solutions. Independent, as opposed to apartment or condominium homes, showed the highest market potential to utilize these technological advances by making up 80.1% of the types of homes with home security devices in 2011.
Overall with the growing middle class in the Asia-Pacific region to rival the North American market there is a probable slowing in the North American market when compared to the Asia-Pacific.