The Best Home Security Camera For Your Home Security System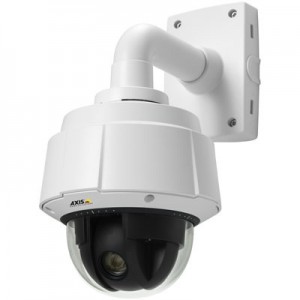 Though watchful neighbors, crime watch patrols and a faithful dog give a certain sense of security, none function as thoroughly as a well-installed home security system.  And a home security camera can watch your property and possessions better than any human or canine eye.  According to the FBI a burglary takes place every 14 seconds, and crime watch experts estimate that without a home security system, your home is two to three times more likely to be broken into.  So whether considering your options for a home security system, or updating the one your currently have, selecting the right home security camera can make all the difference in protecting your home, your loved ones and yourself.
In order to select the right home security camera for the functions and purpose of your home security system, there are a number of important questions you need to ask of yourself.  The first question to answer is where the home security system will be located.  In general, people who opt for a DIY home security system link their home security camera or cameras to their computer, which can either record the footage or allow them to view it in real-time.  Others, who prefer a more permanent home security system will link a home security camera or cameras to a system controlled by a central key pad.  Depending on how they are set up, both these systems can be monitored internally from the home, or remotely by the homeowner, a security company or both.  Another question you need to consider is how many home security cameras you need to install.  Some people decide to use only one home security camera and install it in the space that contains the most valuables, or at a key entrance point to their home, while others expand their home security system with a number of cameras that cover both the inside and the outside of the home.  Other home security camera features such as night vision, the ability to zoom, color and audio options can all enhance your home security system.
Whether your home security camera is visible or hidden is another choice to consider.  Interestingly enough, the simple fact that a camera is visible has been proven to act as a deterrent to burglars.  This means that even a visibly mounted dummy camera – a camera that doesn't film at all – can offer a certain measure of security.  However, for a fully functioning home security system, most people rely on at least one functioning home security camera.  The easiest, self-contained camera is your computer's webcam.  The drawbacks to webcams, however, are usually low image quality, limited range of view and their dependence on adequate light.  In addition, almost all webcams are fixed lens, meaning they offer no zoom capability.  Pinhole cameras, as their name implies, are a type of home security camera associated with nanny cams or spy cams.  Their ability to be hidden nearly everywhere makes them an ideal addition to your home security system.  The limits to pinhole cameras are much the same as webcams.  In addition, your spy cam must also match the set up of your home security system in order to be effective.  A high quality home security camera is distinguished by both an auto iris and a varifocal lens, that respectively offer automatic light adjustment and zoom capability. These features in a home security camera offer your home security system a high level of image resolution, and are proven to be extremely effective when paired with a remote professional security monitoring service or DVR.
Above all, when choosing a home security camera for your home security system, be clear on its purpose and fully consider the responsibility of monitoring and responding to the images provided.
Photo via Advanced Security Systems Mexico