New York Police Officer Takes Down Burglars Using Facebook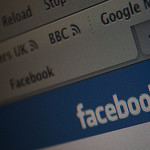 A Brooklyn, New York, police officer friended suspected members of a burglary crew known as the Brower Boys on Facebook and monitored their status updates for tips on their next heist, which led to their ultimate arrest and incarceration.
Analyzing the Facebook status updates Officer Michael Rodriguez found that the criminals were writing mundane status updates, but when read together a story of the gang's criminal behavior revealed itself.
With posts like, "going to work," from suspect Olurabu Henry it would be a difficult assignment to incriminate anyone suspected of burglary, but when one of the suspected accomplices posted, "It's break-in day on the avenue," a short amount of time after it clued Officer Rodriguez off to the impending burglary.
Officers followed the two suspects to an apartment and videotaped them breaking in and then fleeing through a fire escape only to be arrested soon after.
"Their criminal behavior became more and more violent in a short period of time," said Brooklyn District Attorney Charles Hynes in regard to one of the gang's home invasions where they tied up and sexually assaulted a woman.
The crew was made up of 12 members, ages 13 to 19, many who were caught months before this most recent bust. The members will be facing 102 indictments for burglary, robbery and other crimes.
"If they was coming after the Brower Gang you would all just gave yourselves away," said one of the members before being captured.
Fortunately, as Facebook becomes a much more prevalent medium for social interactions, we can expect there to be similar stories of Facebook tipping police off going into the future.