Microsoft to Help NYPD Monitor Terrorist Activity Using CCTV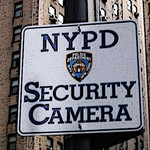 Microsoft has teamed up with the NYPD to give them a Domain Awareness System (DAS) to track potential terrorist activity spotted on the NYPD's network of CCTV cameras found around New York City.
Using the DAS technology provided by Microsoft, the NYPD will be able to scan license plates and tap into multiple criminal and terrorism databases to correlate information based on what's going on in New York's five boroughs.
Apple's famous 1984 commercial against IBM and other competitors seems to have been a foreshadow to Microsoft becoming one of the world's most prominent vendors of integrated intelligence solutions giving security agencies the ability to monitor crime in a way that reminds us of Orwell's Big Brother.
Although there will definitely be flags raised in regard to a potential invasion of privacy for NYC inhabitants, the available documentation states that the system will collect and archive data taken from public areas only, and will mostly be used as a way to compare license plate data with known criminal activity, but also makes the claim that it will use incidental data "for a legitimate law enforcement or public safety purpose."
There will be much data collected that holds little value to the NYPD and other cooperating agencies, and majority of it will be held and then deleted after 30 days to make room for new data.
Similar systems have been employed in highly frequented public areas in the United Kingdom as well as in Baltimore, Maryland.