How to Protect Your Mail If Your Building Has an Unprotected Mail Box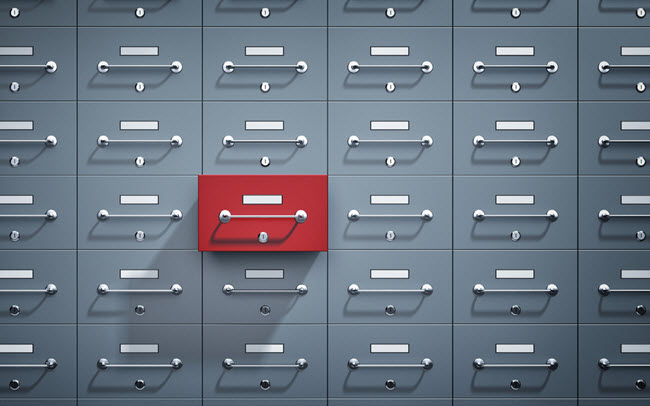 Considering what personal and precious information our mail can contain, it's amazing how out in the open the receptacles that collect it are. If you live in a house, you can at least have some control over your mailbox. You can choose its location, the model, how bright and attention-grabbing it is, and more. But when you live in an apartment building, you're at the mercy of the building's mailbox set up. You can (and possibly should) get a P.O. Box, but that won't stop hundreds of businesses, professionals, friends, and family from continuously mistaking your home address for your mailing address. Here are steps you can take to protect your mail if your building has a vulnerable mailbox.
Set up alerts
If you are expecting important mail, set up alerts through USPS online. You can get real-time updates on the status of your mail, knowing exactly when it should show up at the mailbox. Then, you can either make sure you're home at that time or give your mail key to someone you trust who will be home.
Install security cameras
Consider installing security cameras that face the mail area. This is especially important if you've been having issues with mail and package theft, or mail that goes missing with no explanation.
Put a decoy camera above the mailbox
If you can't install a real security camera, you can install a decoy. If there is any fraud happening within the mail delivery personnel, or mail theft, you may be able to deter that by putting decoys over the mailbox.
Have a mail buddy
If you have a neighbor you trust, team up and look out for one another's mail. Vow to scan the mailboxes to make sure the delivery person didn't just drop your or your neighbor's letters on top. Ask your neighbor to do the same.
Empty your mailbox daily
Make sure to empty your mailbox daily. If you do not, the delivery person will likely put your bundle of mail on your doorstep, leaving it vulnerable to thieves. Community boxes are usually very small and can only hold one or two day's worth of mail.
Give important senders your unit number
Between banks, accountants, health insurance companies, family, and employers, you give a lot of people your address. If you're in a rush, you may forget to add your apartment number, but if there isn't a unit number on your letter, the delivery person won't know where to drop it. That's why you'll often find letters on top of the mailbox rather than inside of it.
Community package box
Ask your landlord for a community package box. This is like a mailbox, in the sense that the mail person, and everyone in your building, will get a key. But it gives the delivery person a secure place to put large packages.
Report irresponsible practices
If you become aware of either the postal service or other delivery services having irresponsible practices, report them. It's actually quite common for delivery people to see someone standing in front of the building they're dropping a package at, assume they're a resident, and hand them the package.
Install an awning
You can ask your landlord to put in a waterproof awning above the mailboxes. You don't want rain or snow storms flooding your mailboxes and destroying your mail.
You don't have to put the faith of your mail in the hands of someone else, even if you share a community mailbox. Take these steps to protect your private documents.