How To Feel Safer Leaving Your Child with a New Babysitter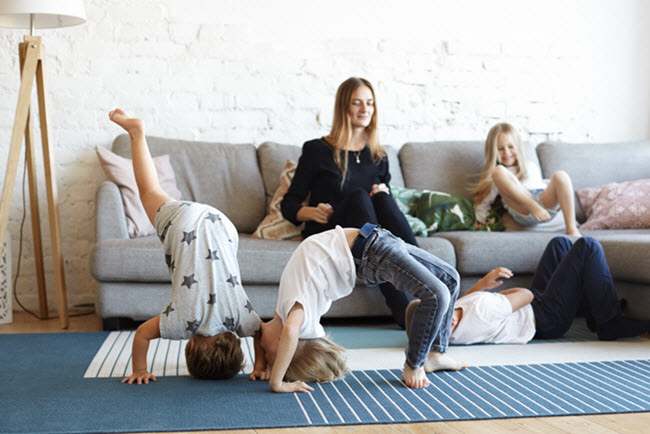 A good babysitter is hard to find, so when the one you and your children have loved for years moves, leaves for college, or simply gets another job that makes her unavailable for babysitting, it can leave everybody feeling a bit unhinged. You have to put much of your life on hold until you've found a proper replacement, or you simply have to bring your kids along to work, social engagements, and other places where they probably don't belong. Even when you do find a new sitter who seems qualified, leaving her alone with your kids for the first time is always nerve wracking.
Here are some tips to help you feel safe leaving your kids with a new babysitter.
Make sure they have the proper training
Make sure your babysitter is CPR, first aid, and infant & toddler safety trained. Even if your friend's daughter is incredibly sweet and responsible, and your children love her, you still shouldn't hire her if she doesn't have those qualifications. Her sweet disposition won't be of any help if a child is choking.
Show them how to use safety devices
Walk the sitter around your home and show her how to use important safety devices such as child gates and pantry locks. You don't want her accidentally leaving a child gate or a pantry containing toxic cleaning products open. Also, show the sitter where the first aid kit, flashlight, and fire extinguisher are.
Have a friend stop by
It's perfectly fine to have a friend stop by and check on your sitter. Notify the sitter that this will happen, of course. But you can give her a vague time frame, like "My neighbor is stopping by to pick something up sometime between 1 and 3." This gives your neighbor the chance to pop in and observe the babysitter, without telling the sitter at exactly what moment she can expect someone.
Stay home the first time
You can always have a trial run with the sitter. Have her over for a few hours when you'll be home. Simply say that you have a very busy afternoon and won't be able to properly supervise the kids, so you could use her help. This will allow you to see how she gets along with the children.
Activate door alarms
Unless otherwise specified, your sitter shouldn't take the kids anywhere, nor should she be receiving guests. Tell her this, and then activate motion sensor alarms on the doors of your home. This way, you'll get a notification to your phone if the sitter lets someone in or leaves the property.
Lock away valuables
Remember that you have some tiny trinkets that you're so used to seeing lying around that you've forgotten how valuable they might look to new eyes. Check for things like jewelry or small electronics and lock these away before the new sitter comes over.
Give them emergency contacts
Make sure your sitter has a list of emergency contacts and instructions on who to call under what conditions if she can't get hold of you. You should also notify those contacts that the sitter may call them. If the sitter is comfortable with it, give your emergency contacts her phone number so they can save it and know to answer if they see her calling.
Instruct them not to open the door
Unless you are expecting a visitor or a delivery, tell your babysitter not to answer the door for anybody. You can give her a list of approved visitors along with their photographs (this second part is very important so she can identify them).
Cover some behavioral rules
Go over some basic rules like what your sitter should do if your child throws a tantrum, what channels your child is and isn't allowed to watch, and which areas of the house are off limits to your kid (and the sitter).
It's never easy leaving your children with a new babysitter, but there are some things you can do to ease the transition.