Security Networks, LLC – Q/A Review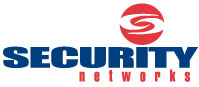 What is the company background of Security Networks.net?
Security Networks specializes in installing, monitoring, and maintaining commercial and residential burglar, fire, and medical alert alarms. The company also offers Access Control and CCTV. The company owns its own UL listed central monitoring facility, providing high tech monitoring solutions nationwide.
The company offers burglar alarm systems with twenty-four hour central monitoring; complete identity protection, identity resolution, and identity fraud insurance; and fire alarms with twenty-four central monitoring.
Company
Monitoring Services
Available Benefits
Pricing
Security Networks

Burglar Monitoring
Smoke & Fire Monitoring
Home Automation

Remote Access
Energy Use Optimization
Theft Guarantee up to $1000

Not Listed
What types of monitoring does Security Networks provide?
Security Networks offers a variety of interactive security solutions that allows customers to protect their home or business anywhere in the world through their smart phones, lap tops, or any Internet connection. Their iNet system features monitoring and remote control devices that allow instant access around the clock. The system is wireless, so that it stays connected even during a power outage.
Mobile apps work with iPhone, Blackberry, Android, and any Internet-enabled device. The apps offer text and email alerts in real time indicated if the system is armed or disarmed, alerts to any specifically designated door or window opening or closing, motion activity, open doors or windows, power failures, and trouble reports.
The company also offers a Home Automation package that controls and monitors lights, thermostat settings, locks, and security systems through smart phones or any Internet connection. The system has easy updating to adjust for energy costs, vacations, and more. Security Networks can also custom design home automation features and access.  The system is capable of locking and unlocking doors, setting a light schedule, thermostat schedule, and providing notifications to property access.
The Network Solutions energy management package allows consumers to reduce energy use, adjusting and customizing thermostat settings triggered by time of day, security system status, and the day of the week, for more efficient energy usage. The management package bases its calculations on the energystar.gov programmable thermostat savings calculator, and it can be remotely controlled.
The iNet Video Monitoring package Security Networks provide allows instant video access from any location, and provides both live video and saved clips through web and mobile devices, with both indoor and outdoor camera options and multi-camera views. Video alerts can be sent directly to mobile devices. The cameras are security-grade IP and include built in WiFi or ethernet connectivity.
What benefits does Security Networks offer?
Security Networks' wireless, mobile products allow protection of home or business locations anywhere world wide. The company provides control and monitoring of security systems from Smart Phones or anywhere there's an Internet connection. And Security Networks custom designs home security solutions.
What technology does Security Networks use and what new advances are in the works?
Security Networks uses iNet technology for all of its products, which allows mobile accessibility to all areas of security from home automation to security cameras.
Security Networks is adding the Go Control product line to its security solutions offering the 2 Gig Go Control Panel with a state of the art touch pad, GSM cellular radio, integrated two way voice, video and built in Z wave.
What are the costs involved in Security Networks products and services?
Free custom quotes are provided by phone or e-mail. The company is committed to a reasonable price structure and offers incentives such as a theft guarantee of up to $1000, and free moving of its services should the customer move. Identity theft protection and a home insurance discount also keep costs low.
Over all impression: cutting edge mobile technology for security and home automation, easily integrated into smart phone accessibility.