Home Security Guide | Houston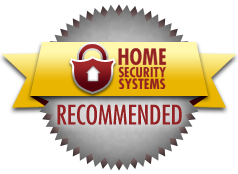 Home Security Systems is here to not only help you answer the important question of what home security device is right for your home, but also as a resource for those who are looking to optimize their security through devices and personnel.
Below is a list of Houston's top locksmith, security guard, and surveillance system companies as recommended by HSS.net for those of you who require advanced security technologies.
Locksmiths
Whether you've been locked out of your home or need assistance installing your new deadbolt lock, a locksmith can be there to help you. Unfortunately it can be a big hassle to come across a great locksmith that can install your new lock or unlock your unpickable Medeco deadbolt.
Here are the Top Locksmiths Houston has to offer, in no particular order:
Locksmith
Contact
Description
AAA LockSmith

1-713-666-LOCK
7137 Chimney Rock Road
Houston, TX 77081

Lock installation, Key replacement, Access Control, Commercial, Residential, Masterkey Systems.
Dixie Safe and Lock Service

1-713-643-5767
7920 Gulf Freeway
Houston, TX, 77017

Electronic locks, Strikes, Keypads, Card readers, Panic bars, Mortise locks, Pivots and hinges, and much more.
Houston Safe and Lock

1-713-659-3951
http://goo.gl/maps/IS2I
Houston, TX 77042

Residential, Commercial, Lock replacement and installation, 24/7 Emergency locksmith services.
Alamo Key & Lock

1-713-688-3887
5415 Pinemont Drive
Houston, TX 77092

Residential, Commercial, Rekeying, 24/7 emergency service, Key duplication, Lock repair and replacement.
Metro Houston Locksmith

1-713-793-6778
1221 McKinney Street
Houston, TX 77010

Residential, Commercial, Replacement keys, Lock replacement, Keyless locks, Master keying, and much more.
—
Security Guard Companies
Even older than locks themselves one of the most crucial lines of defense that has been a part of our history are security guards. Having taken various shapes and forms throughout the years, a security guard is a great option to fit the more pressing needs required that a good lock or security system cannot meet.
Here are the Top Security Guard Companies Houston has to offer, in no particular order:
Security Guard Services
Contact
Description
Professional Guard & Patrol

1-877-448-4904
425 Aldine Bender Road
Houston, TX 77060

Security guard services, Patrol services, Alarm response services, 24 hour operations.
Top Gun Security Services

1-281-335-4965
18333 Egret Bay Boulevard #421
Houston, TX 77058

Private Investigators, Patrol services, Personal protection bodyguards, Loss prevention, and much more.
U.S. Security Associates

1-800-730-9599
6009 Richmond Avenue
Houston, TX 77057

Armed and Unarmed security officers, Special event security, Loss prevention, Security consulting, Risk analysis.
Whelan Security

1-713-977-0030
1415 North Loop W #1000
Houston, TX 77008

Investigations, Consulting, Background screening, Executive protection, Uniformed security officers, Patrol and alarm response.
Houston Harris Division Patrol

1-877-975-9922
6420 Richmond Avenue #520
Houstin, TX 77057

Uniformed guard services to all industries.
—
Surveillance System Companies
Some of the best burglars are able to sneak into your home without you knowing, take your belongings, and leave without disturbing anything – Only later do you realize your precious belongings were taken and you call the police. Unfortunately by that time the criminal has given themselves a large head start and probably won't be caught. You can help the police catch these criminals by installing your own Surveillance System.
Here are the Top Security Guard Companies Houston has to offer, in no particular order:
Surveillance Systems
Contact
Description
Houston Security Cameras

1-832-643-8826
5829 West Sam Houston Pkwy #802
Houston, TX 77041

CCTV planning and layout, Remote video surveillance, Security cameras, Video security systems, and much more.
DataVox

1-713-881-7407
2000 West Sam Houston Pkwy 9th Floor
Houston, TX 77042

Video surveillance, Video management, IP Access controls, Intrusion detection.
Safety Vision

1-800-880-8855
6100 West Sam Houston Pkwy North
Houston, TX 77041

Patrol video, Transit surveillance, School bus cameras, Collision avoidance solutions.
IHP Security System Houston

1-713-783-2288
9931 Harwin Drive #168
Houston, TX 77036

Cameras, Central monitoring stations, DVRs, Video analytics.
—
If you are one of our recommended companies listed above then please feel free to copy the badge code below and add it to your web page: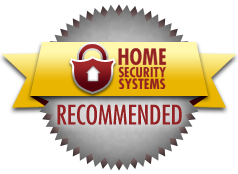 If you feel that you or your Houston based company should be added to this list then please contact us!